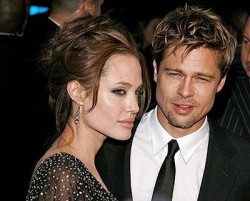 I think Hollywood may have met its match here. The Wrap is reporting that Hollywood — or to be specific, The Writers Guild of America, West — is attempting to strong-arm IMDB into removing birthdates from its entries.
Did you just laugh out loud? The idea that one is able to erase personal information for the Internet, let alone one of its most used sites, does seem laughable but nevertheless they are apparently giving it a shot. From the story:
"The Guild has a contract with IMDb to provide credits information and does not release information on age," Neal Sacharow, a spokesperson for the WGA, told TheWrap. "We have raised our concerns with IMDb about its listing of ages."

Representatives from Hollywood guilds including the Screen Actors Guild have reached out to the site to see about taking down the birth dates of people who are not movie stars like Angelina Jolie or Leonardo DiCaprio, according to an individual knowledgeable about the talks. (A spokeswoman for SAG declined to comment.)

The guilds argue that not just writers and actors, but also below-the-line workers as they crest 40 face fewer job opportunities in a business that tends to prefer 25 year olds. Listing their ages publicly is exacerbating the situation, they say.
Apparently the IMDB is very touchy about making any changes, even correct ones, which is understandably frustrating for people interested in making their first Google result accurate. Another problem: Hollywood doesn't like old people. But I am going to hazard a guess that IMDB has become such a necessary resource to just about everyone (when was the last time you watched anything without referring to it?) that removing information would result in an uproar and merely be an invitation for someone to launch a competing site.
Have a tip we should know? tips@mediaite.com