Hollywood Filmmaker: Push to Get More Black Oscar Nominees Diminishes All Black Nominations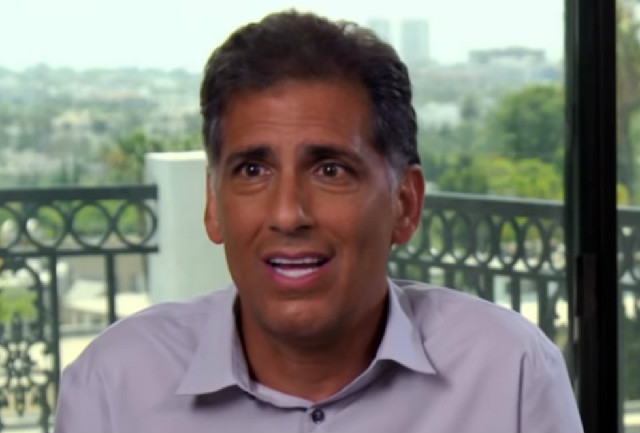 In an interview with Mediaite columnist John Ziegler for Ziegler's podcast this past weekend, filmmaker Cyrus Nowrasteh (The Path to 9/11, The Young Messiah) discussed a wide range of topics as it relates to Hollywood and politics.
The two talked about the need for celebrities in Hollywood to express an anti-loyalty to President Donald Trump, with Nowrasteh making a comparison to the Communist blacklist of the '40s and '50s, highlighting how now the requirement to be anti-Trump is almost Stalin-like. It was also noted how Hollywood attacks on Trump actually help the president in the long run.
Near the end of the interview — which also contained a lengthy back-and-forth about how the business model of Hollywood is broken and leads to worse and worse movies — Ziegler and Nowrasteh discussed the #OscarsSoWhite outcry from the prior two years and how that will impact future Academy Awards nominations.
Following some predictions on the Oscars — the podcast took place before the ceremony — and Ziegler bringing up how the lack of black nominations last year led to host Chris Rock and others talking about it for "80% of the ceremony," Nowrasteh weighed in.
'It's a real shame too," the director/screenwriter said. "Because you say to yourself, is Viola Davis going to win tonight because of her performance or is she going to win tonight because a bunch of people got upset last year?"
He continued, "She's such an incredible actress and her performance is fantastic in that movie. The very idea you'd have to think that is unfortunate." (For the record, Davis did win Best Supporting Actress for her role in Fences.)
Ziegler commended Nowrasteh for saying the "most wise thing" of the entire interview, saying he "couldn't agree more" and that it pisses him off that people use their liberal agenda to make it an issue. He added that it then destroys the accomplishments of black performers in the "foreseeable future" because you're now forced to wonder why they won.
You can listen to the entire interview above, via Free Speech Broadcasting.
[image via screengrab]
——
Follow Justin Baragona on Twitter: @justinbaragona
Have a tip we should know? tips@mediaite.com