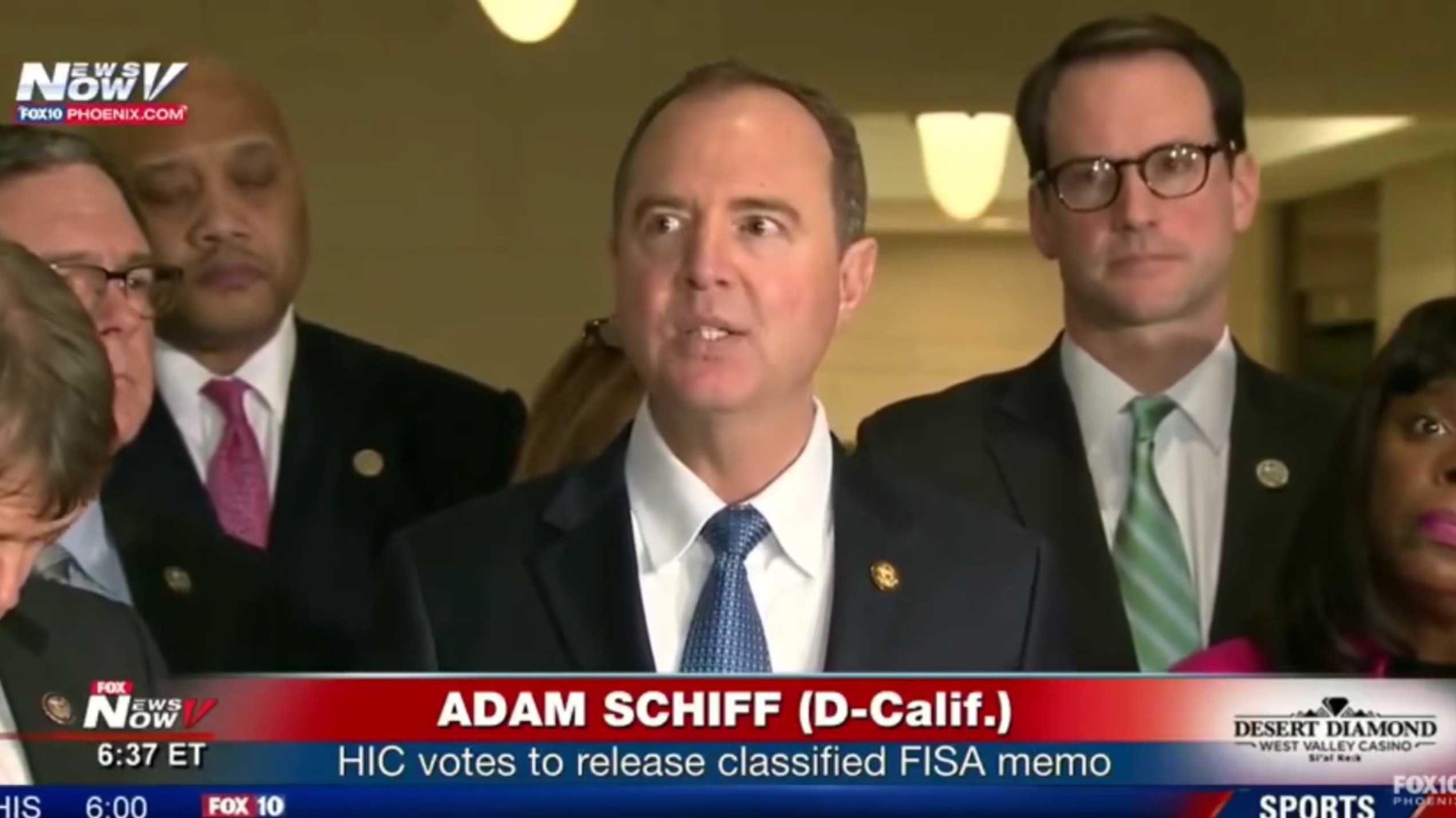 Following the House's public release of the controversial Nunes memo following President Donald Trump's authorization earlier today, Democrats on the House Intelligence Committee ripped the decision to make the document public.
The Democrats on the committee had voted against the release of the memo earlier this week, stating that it lacked context and was a partisan attempt to discredit the Russia investigation. They also noted that Republicans on the committee voted against releasing a minority report authored by Democrats to rebut the findings in this memo.
With the memo claiming that FISA warrants against Carter Page were based on the Steele dossier and it being argued that the dossier was a politically charged false document, the Democrats released a statement slamming everyone involved with releasing the document.
Below is the full statement, via ABC News:
JUST IN: House Intelligence Committee Democrats call release of GOP memo "a shameful effort to discredit these institutions, undermine the Special Counsel's ongoing investigation, and undercut congressional probes." https://t.co/njubQm7z1w pic.twitter.com/1EfSrfApZj

— ABC News (@ABC) February 2, 2018
As you can see in the statement above, the Dems calls House Intel Chairman chair Devin Nunes' decision to release the memo a "shameful effort to discredit" the FBI and DOJ, highlighting that the DOJ called releasing the document without vetting "extraordinarily reckless."
They also took aim at Trump:
"It is tragic, if all too predictable, that this President would allow the release of the memo despite FBI and DOJ's expressions of 'grave concerns' about material omissions of fact that fundamentally impact the [Republicans'] memo's accuracy'."
[image via screengrab]
—
Follow Justin Baragona on Twitter: @justinbaragona
Have a tip we should know? tips@mediaite.com