How to Watch Cubs-Dodgers National League Championship Series Baseball Game 4 Live Stream Online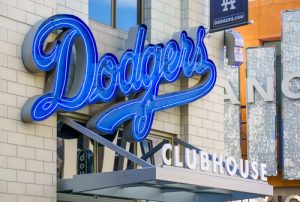 The Chicago Cubs' 103 win regular season doesn't matter anymore. The fact that they entered the postseason as prohibitive favorites to win the World Series doesn't matter either. They're now just two games away from elimination.
Rich Hill was superb on the mound for the LA Dodgers on Tuesday, tossing six shutout innings en route to a 6-0 Dodgers win. Crucially, the Dodgers managed to win a game in which their ace, Clayton Kershaw, did not pitch – something they had yet to do in this postseason.
Now, the Dodgers have options. Since they won't be facing elimination in Game 5 (and could potentially be looking to clinch), they can save Kershaw for Game 6, when he'll be on full rest. Julio Urias will become the youngest pitcher ever to start a postseason game tonight when he takes the mound for LA at just 20 years old.
The Cubs, for their part, are not pushing the panic button. They've decided against wheeling back ace Jon Lester on short rest, opting instead to go with No. 4 starter John Lackey. The pressure is certainly on. If the Cubs lose, not only will they be facing a steep 3-1 deficit, but they'll have to beat Clayton Kershaw to advance.
First pitch is at 8:00 p.m. ET. The game will air on Fox Sports 1. Joe Buck and John Smoltz have the call. The action can be streamed free with a cable subscription on pc, cell phone, or tablet via Fox Sports Go — which can be downloaded via the iTunes store, the Google Play store, and the Windows store.
[image via Ken Wolter – ShutterStock]
Have a tip we should know? tips@mediaite.com