How to Watch the Opening Ceremonies of the 2016 Rio Olympics Live Stream Online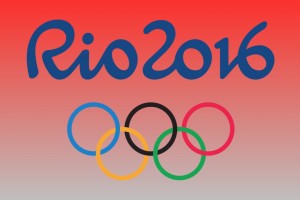 It's finally here. After all the kvetching about security problems, decrepit Olympic Village conditions, toxic water, unfinished venues, infectious disease, massively overcrowded hospitals in which to treat that infectious disease, more toxic water, police corruption, and oh so much more, the Olympics have arrived, at long last.
The festivities begin with tonight's Opening Ceremony, which starts at 8:00 p.m. in all time zones. The online feed will sync with the eastern time zone feed, which is on a one hour delay.
You'll want to tune in early if you're interested in seeing the U.S. delegation march in the Parade of Nations. The countries enter the stadium in alphabetical order using the host country's language, in this case, Portuguese. That means the U.S. will march as los Estados Unidos, and will enter 64th out of 207 nations. NBC tried to appeal to the International Olympic Committee to move the U.S. back in the order, to no avail.
Other things to watch: A noticeably smaller, but still present Russian delegation. Russia's teams in some sports, like track and field, have been barred from competition due to widespread state-sponsored doping. But the IOC did not levy a total ban, and so Russian athletes in certain sports will participate.
Also, for the first time, a group of athletes will compete as refugees. The IOC hopes that the 10 competitors – whose countries of origin are Syria, South Sudan and the Democratic Republic of the Congo – will serve as "a symbol of hope for refugees worldwide and bring global attention to the magnitude of the refugee crisis." The refugee team will enter second to last, followed only by host nation Brazil.
To watch via desktop or laptop, visit nbcolympics.com. From there, you will be taken to log in to your cable provider. To watch on your phone or tablet, use the NBC Sports App, which can be downloaded from the Apple App Store, Google Play, and the Windows Store. The app, too, requires a cable or satellite subscription to stream the Games.
Have a tip we should know? tips@mediaite.com