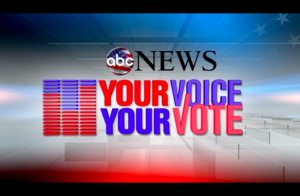 On Saturday night, ABC News will host the third Democratic Party debate for the 2016 primary season. Establishment frontrunner Hillary Clinton will be challenged by former Maryland Governor Martin O'Malley and Vermont Senator Bernie Sanders. The event will be held on the campus of St. Anselm's College in Manchester, New Hampshire, just weeks before the official state primary on February 9.
ABC News' David Muir and Martha Raddatz will be the moderators for the event, which is cosponsored by the New Hampshire Union Leader.
The event begins on ABC Saturday night at 8 p.m. ET, and viewers can also tune in at ABCNews.com. Additionally, the ABC News app and other mobile platforms will carry the New Hampshire debate as well.
#DemDebate will focus on national security and foreign policy in wake of #ParisAttacks: https://t.co/A2NsjRPnCB pic.twitter.com/UCQhuJizPx
— ABC News (@ABC) November 15, 2015
This is the third debate for the Democrats and the timing could not be any more dramatic for the candidates on the left. On Friday, the Sanders campaign formerly sued the Democratic National Committee after they restricted access to important voter data for the Senator's camp. The move came after a young Sanders staffer was caught breaching a database of Clinton campaign information. While the DNC imposed restrictions on Sanders, the self-described Democratic-Socialist's campaign alleges that the Committee and its Chair Debbie Wasserman Schultz are simply favoring conditions for a Clinton surge.
Find out how to watch the debate live online here, and check back for Mediaite coverage throughout tomorrow night's events.
[image via Twitter]
—
Have a tip we should know? tips@mediaite.com