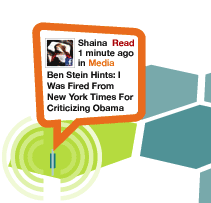 This morning the Huffington Post and Facebook rolled out their latest scheme to take over the Internet: HuffPost Social News, which allows Facebook-using HuffPo readers to share the stories they're reading and the comments their leaving on the Huffington Post with their friends on Facebook.

"It's HuffPost's version of a digital water cooler, enriching and deepening conversations around the day's news," wrote Arianna Huffington in a press release. "News has become something around which we gather, connect, and converse. HuffPost Social News makes this more dynamic than ever."
According to Huffington, there were more than 1.7 million comments left on the news site last month — as many as 10,000 on a single story. By posting comments for friends to see on Facebook, Huffington hopes to facilitate conversation on a more micro, personal level.
In a blog post about the new partnership, Huffington wrote:
HuffPost Social News also taps into the other coming big trend in news: personalization. People connecting to each other using their real identities and having real conversations.
HuffPo already has profile pages for commenters (here's one) like many other sites, but tracking comments through Facebook will hopefully spark more genuine conversation and encourage people to use their real identities.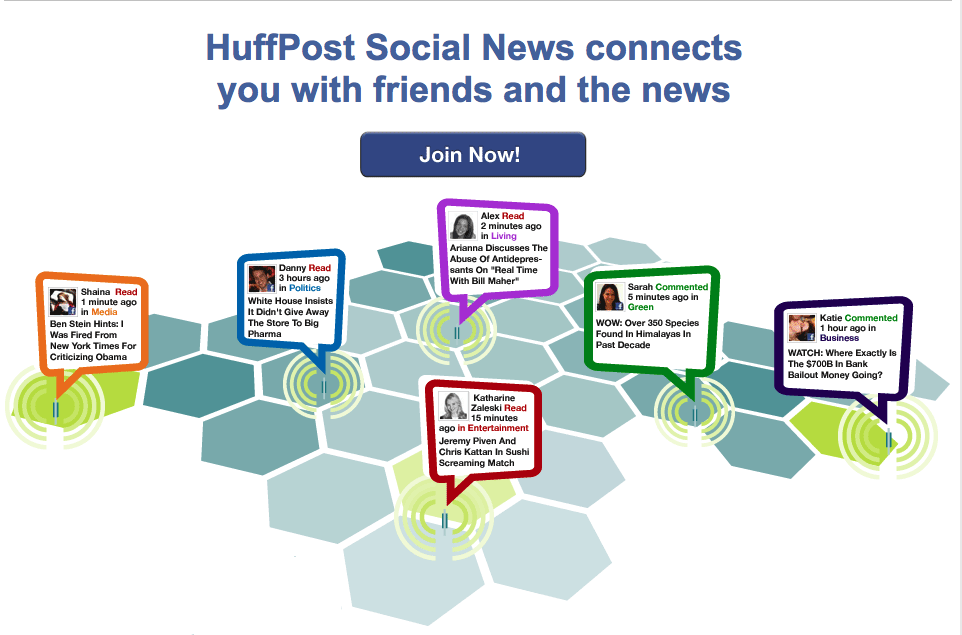 We predict a few hang-ups with the new system, especially for anonymous HuffPo commenters who have no desire to wed their oft-commenting neurotic online selves with their real-world (inasmuch as Facebook can be said to reflect the real world) identities. And the level of automation seems troublesome:
From Huffington's post:
A few notes about Social News:

What you're reading will not appear on Facebook unless you hit the "Like" button or the "Facebook Share" button.

The articles you have read and the comments you have made will only automatically show up on HuffPost — and will be viewable only by your friends who have also joined HuffPost Social News.

If you don't want people to see a story you have viewed, you can remove it from your list of recent activity. You can also place yourself in "Stealth Mode" before you read it.
We're put-off by the idea of needing to enter "Stealth Mode" before reading the news: It's like we're in eighth grade trying to buy Playboy again, although we definitely wouldn't want some of HuffPo's Sex Watch-y content to go on our permanent record. And we're confused: Stories won't show up unless we click "Like" or is Big Brother social news media automatically going to track our article history?
Either way, millions of HuffPo readers will be very vocal about any problems with the new system. And maybe, once a few things are hammered out, these two two newlyweds will spawn clicks aplenty.
Have a tip we should know? tips@mediaite.com