If You Want to Cry, Read This Personal Essay a Dying Woman Wrote For Her Husband in NYT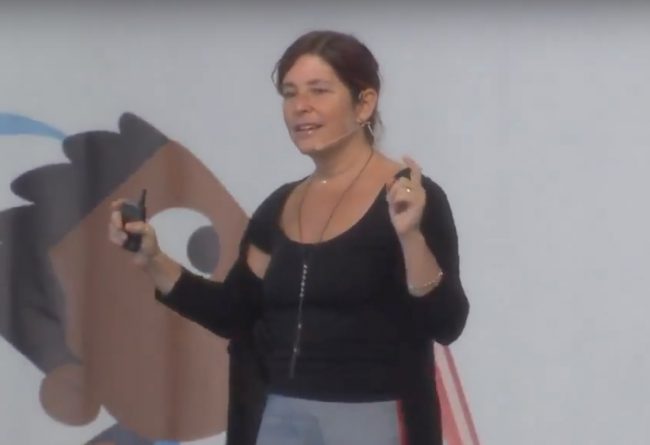 Are you ready to weep? No, really. Are you prepared to have tears on your face in your office or on the bus? Brace yourself. It's about to happen.
Read this.
It's a New York Times essay by children's book author and cancer patient Amy Krouse Rosenthal, but more than that, it's a "dating profile" for the husband she is about to leave behind, Jason Rosenthal.
Deep breaths. We can do this.
"I have never been on Tinder, Bumble or eHarmony, but I'm going to create a general profile for Jason right here, based on my experience of coexisting in the same house with him for, like, 9,490 days," wrote Krouse Rosenthal before going on to detail her love — and maybe your love — for his handsome appearance, excellent cooking skills, and artistic talents.
After explaining the symbolism of the tattoo she got that says "more," the mother of three wrote this:
I want more time with Jason. I want more time with my children. I want more time sipping martinis at the Green Mill Jazz Club on Thursday nights. But that is not going to happen. I probably have only a few days left being a person on this planet. So why I am doing this?

I am wrapping this up on Valentine's Day, and the most genuine, non-vase-oriented gift I can hope for is that the right person reads this, finds Jason, and another love story begins.
Just go read it. Go read it and cry.
[image: screengrab]
Lindsey: Twitter. Facebook.
Have a tip we should know? tips@mediaite.com