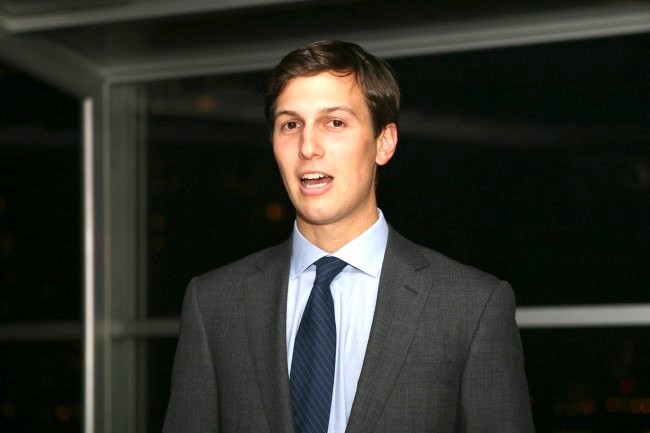 Jared Kushner's trip to Iraq just keeps getting stickier.
Amid the hubbub of the "Is He/Isn't He" of Kushner's trip, a senior White House official confirmed that the leader of the Office of American Innovation was, indeed, on his way to Iraq. This, of course, was a breach in normal White House protocol. Normally, the media is given information by White House staffers about the travels of senior officials on the condition that they not report on said information until the official lands in the destination country.
According to the Washington Post, the breach of this protocol raised security concerns in the Pentagon, though at the time of this writing Kushner and Joint Chiefs of Staff Chairman Gen. Joseph Dunford, with whom he was traveling, were safely on the ground in Iraq.
Late Sunday evening it was reported, via The New York Times, that Kushner was traveling to Iraq with with Dunford. As reporters caught wind of this, many reached out to the White House for comment. At that point, an incorrect timeline was presented, claiming Kushner was already on the ground in Iraq. Correcting their mistake, the White House said that their timing had been off.
Reuters reported on Kushner's trip Sunday night, but then retracted their story, simply saying that they were "wrong" and that the story was "withdrawn."
Many have expressed confusion as to why Kushner would make such a trip. Navy Capt. Gregory Hicks said, in a statement, that Kushner was invited on the trip to be included in a "visit with U.S. forces in the field to receive an update on the status of the counter-Isis campaign in Iraq and Syria."
[image via screengrab]
——
Adam: Twitter.
Have a tip we should know? tips@mediaite.com