In February, Mashable Published This Piece Criticizing Bosses For 'Fumbled Firings'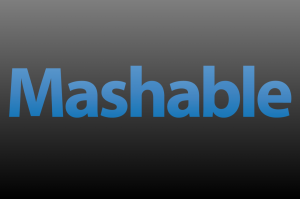 On February 23, Samantha Cooney wrote a post for Mashable called, "Here are a few high-profile people who were brutally fired. Bosses, don't do this." The piece was a collective takedown of questionable firing practices from employers who had done wrong by their hardworking employees. Cooney's post, which was shared over 1.3K times, gave examples such as Meet The Press' David Gregory, thousands of Microsoft employees, and ESPN's Bill Simmons who all abruptly and unexpectedly lost their jobs in brutal and well-documented fashion. Cooney ominously wrote the words, "But bosses everywhere, don't follow the lead of these employers, who fumbled firings and didn't come out looking good."
Unfortunately, Mashable doesn't read its own content.
The media giant reportedly slashed the jobs of "at least a dozen members of its editorial staff" according to a report from CNN's Dylan Byers. One of these cuts includes the executive editor Jim Roberts, whose personal bio page on the Mashable website has already been unceremoniously taken down.
The move comes as the site has announced that it will be putting a greater emphasis on original video content. According to a memo from Mashable founder Pete Cashmore:
"We are now equally adept at telling stories in text and video, and those stories now live on social networks, over-the-top services and TV. Our ads live there too, with branded content now at the center of our ad offering. To reflect these changes, we must organize our teams in a different way. Unfortunately this has led us to a very tough decision. Today we must part ways with some of our colleagues in order to focus our efforts."
The company may be referring to it as a "strategic shift," but that doesn't mean that the process of letting go the editors Thursday was done too strategically.
I just got a call on a field shoot that I'm fired along with half the @mashable editorial staff.

— nadja oertelt (@nadjao) April 7, 2016
POLITICO's Hadas Gold has also covered the Mashable developments, noting that the site's coverage of politics and the 2016 election will now essentially be done through a digital perspective:
The entire politics team (and all of the hard news) at @mashable is gone now.

— Hadas Gold (@Hadas_Gold) April 7, 2016
.@mashable spox points out they'll still cover politics, but will tell "these stories from a digital angle." https://t.co/xogWs7QEez

— Hadas Gold (@Hadas_Gold) April 7, 2016
In that February story, Cooney included the line, "These have got to sting," to describe the examples of "particularly cruel — and public" firings. Today, Mashable itself seems to be on the wrong end of that same charge, but by the sounds of it, those let go in this move will assuredly move on quickly to new challenges:
The trip will resume.

— Jim Roberts (@nycjim) April 7, 2016
Have a tip we should know? tips@mediaite.com