Italian Court Dismisses Case Against Berlusconi After Lawyers Point Out Statute Of Limitations On Case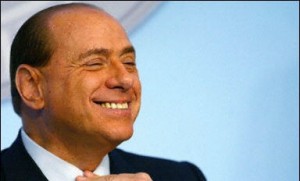 Former Italian Prime Minister Silvio Berlusconi is avoiding facing charges of corruption in an Italian court after the judge threw the case out on account of the statute of limitations running out. The prosecution was hoping to get Berlusconi convicted and sentenced to at least five years in prison, and may end up appealing the judge's decision. The trial of the former Italian leader began over four years ago, but was delayed due to "Berlusconi's obligations as premier."
RELATED: Prime Minister Silvio Berlusconi Resigns Amid Nationwide Celebrations In Italy
The Associated Press reports that there was no declarative decision based on the statute of limitations, which may have expired in July, but the court's decision on the matter will be determined in time. On Friday, Berlusconi released a statement "railing against magistrates for the 'many trials' against him," referring to accusations that he allegedly paid British lawyer David Mills $600,000 to lie during trials Berlusconi faced in the 1990s.
"Mills was one of many lawyers abroad that occasionally worked for the Fininvest group. I don't recall ever having met him," Berlusconi said in that statement.

He added that Mills had received the $600,000 from an Italian arms dealer for some legal work and had made up the story that the money had been a gift from a Fininvest employee, who had since died, to avoid paying a 50 percent tax on earnings.
Antonio de Pietro, a member of the opposition party and a former member of Parliament, commented that using the statute of limitations defense "has saved Berlusconi from his responsibility."
h/t NY Daily News
Have a tip we should know? tips@mediaite.com
Josh Feldman - Senior Editor