Ivanka Trump Meets With President of China, Suddenly Her Business in China Prospers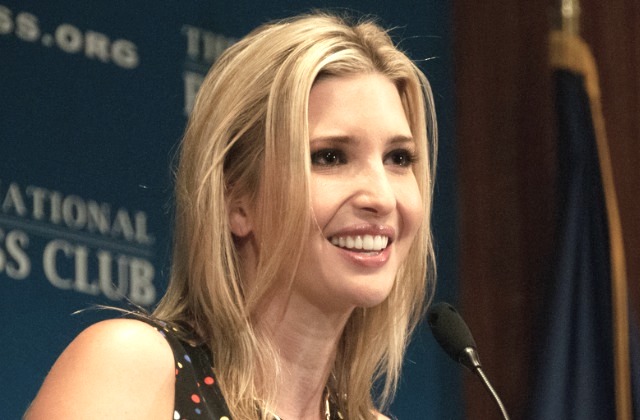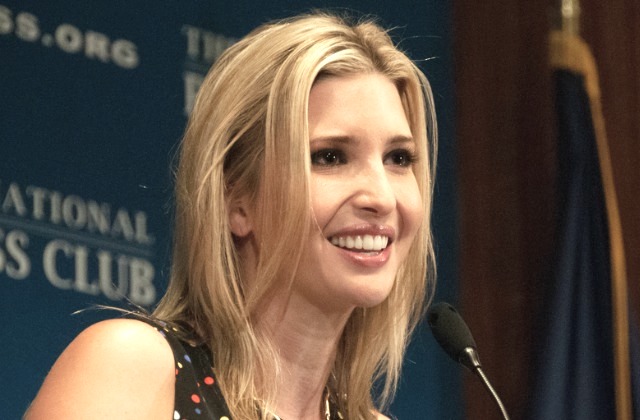 Last month, we posted about how Ivanka Trump's clothing line has been thriving of late. Now, it appears the business is poised for another breakthrough — thanks to some curiously timed regulatory clearances.
According to an Associated Press report, the first daughter's company received provisional approval from the Chinese government for three trademarks — giving it the exclusive right to sell Ivanka brand jewelry, bags, and spa services in the country. And per the AP, this happened on the very same night she dined with China's President, Xi Jinping, at Mar-a-Lago.
This is not the first time such ethical issues have surfaced regarding Ivanka Trump's business. Back in November, shortly after Donald Trump's election victory, Ivanka met with Japan's Prime Minster Shinzo Abe while she was negotiating a licensing deal with a company whose primary shareholder is a bank owned by the Japanese government.
Per the AP report, the first daughter — who now has an office in the West Wing — saw her company's imports skyrocket by an estimated 166 percent last year. The company is reported to have filed for new trademarks in the Philippines, Puerto Rico, and Canada since the election.
In a statement to the AP, Ivanka Trump's attorney, Jamie Gorelick reiterated the first daughter's prior claims that she is not actively participating in the company's operations.
"Ivanka will not weigh in on business strategy, marketing issues, or the commercial terms of agreements," Gorelick, said in a statement. "She has retained authority to direct the trustees to terminate agreements that she determines create a conflict of interest or the appearance of one."
[image via ShutterStock]
——
Follow Joe DePaolo (@joe_depaolo) on Twitter
Have a tip we should know? tips@mediaite.com
Joe DePaolo - Senior Editor