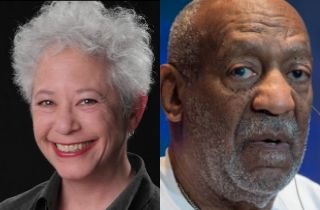 Grammy-award winning folk singer Janis Ian wrote a lengthy Facebook post on Wednesday, saying that she was inspired by the New York Magazine's expose on Bill Cosby to share her story. Though the recent controversy on Cosby has centered around his rape allegations, Ian alleged that Cosby tried to ban her from television by telling people that she was a lesbian.
Ian wrote that when she was 16, she was invited onto The Smothers Brothers Hour to perform her 1966 hit "Society's Child." Ian was receiving threats at the time for singing a song about interracial romance, and before the taping, exhaustion and nervousness overtook her and she fell asleep in her chaperone's arms.
Ian went on to say that she received a message from her manager after the show, saying that Cosby saw her sleeping and decided to warn other shows not to have her on. Though she later appeared with Johnny Carson, Ian wrote that Cosby's rumor insinuated that she was "not suitable family entertainment," was probably a lesbian, and shouldn't be on television.
Ian said that the incident has bothered her for years, for though she is, in fact, a lesbian, Cosby made the rumors when she had "barely been kissed," as a teenager. She wrote how seeing so many accusers stand up to Cosby after years of disbelief gave her the inspiration to speak out herself:
What an odd thing, that a black man who slept with so very many white women chose to take my possible lesbianism away from our one meeting, rather than the message I tried to get across with 'Society's Child.' How pathetic. How truly, truly pathetic.
You can see Ian's Facebook post here:
Thank you all for the response to my "Cosby memory". Someone pointed out that by starting it with the New York Magazine…

Posted by Janis Ian on Tuesday, July 28, 2015
[h/t The Wrap]
[image via Facebook/Shutterstock]
Have a tip we should know? tips@mediaite.com