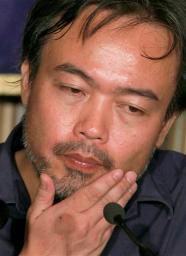 Kosuke Tsuneoka had been held prisoner by the Afghan insurgent group Hizb-e-Islami for five months when he was finally released. The story of his horrendous ordeal is incredible. Even more so is the story of how he secretly used an insurgent's phone to send out a tweet telling his family he was still alive. It looks like Mediaite's heroic heart attack tweeter, Tommy Christopher, has someone to use for his next Follow Friday post!
Tsuneoka was kidnapped last April in northern-Afghanistan. He first believed he was going to be killed but then became aware that the insurgents were holding him for money. Soon he was stuck in a terrible cycle of anger and boredom. Last week, he finally saw an opportunity to communicate with his loved ones.
From the Associated Press:
"Just days before he was freed, Kosuke Tsuneoka said one of the militants brought him his new cell phone and asked the prisoner to set it up.
The younger militants were more interested in accessing Al-Jazeera on the phone, but Tsuneoka managed to shift their attention to Twitter, successfully getting them to ask him to demonstrate how it worked.
'That's how I got the message out,' Tsuneoka told a news conference in Tokyo on Tuesday, a day after he arrived safely back in Japan. 'I'm sure they never thought they were tricked.'"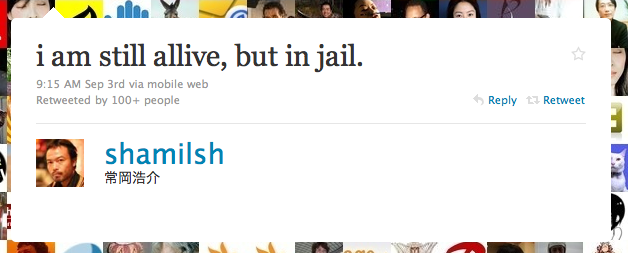 Tsuneoka was released this Saturday. This is the second time he has been kidnapped following an abduction in 2001 while in the field in Georgia. Read more about his amazing story here.
(via The Atlantic Wire)
Have a tip we should know? tips@mediaite.com