Joe Scarborough Tries to Walk Back Trump-9/11 Comparison After Getting Pummeled: 'Should Have Shown More Care'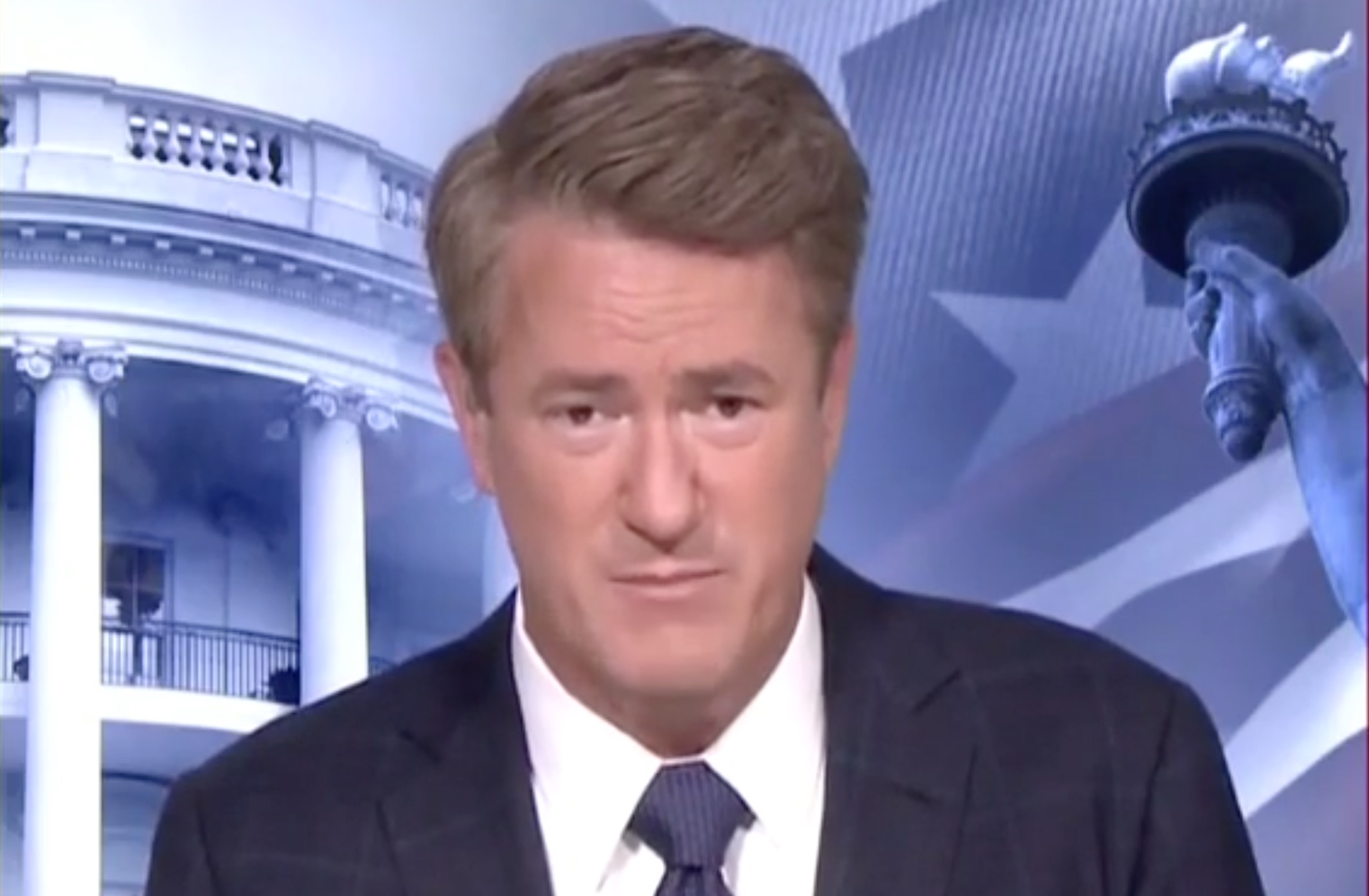 Joe Scarborough took a step backwards on Tuesday after receiving heavy criticism for asking whether President Donald Trump had a more detrimental impact on America than 9/11.
Scarborough laid out his comparison in a Washington Post column titled "Trump is harming the dream of America more than any foreign adversary ever could." On today's Morning Joe, the MSNBC host defended his writings by saying America became stronger after the September 11 terror attack, whereas Trump corrodes the concepts upon which the country stands.
Lots of people noticed his comparison and made it clear they did not approve:
No matter your opinion on who is in the White House, this is grotesque. Stop. https://t.co/fI3XT4Gjcb

— Dana Loesch (@DLoesch) September 11, 2018
So disgusting. Using 9/11 & the 3,000 killed to try to attack Trump. Just when you thought the political discourse couldn't get any lower. https://t.co/HbCnIPRBSS

— Liz Wheeler (@Liz_Wheeler) September 11, 2018
What's it like to know you spent years helping elevate someone that you now say is more dangerous than 9/11 terrorists, Joe? https://t.co/IMW7Xk674h

— Ben (@BenHowe) September 11, 2018
The fact he continues to get away with this act after the way he lapdogged Trump & basically handed his show over to him is a disgrace and using 9/11 is just gross. https://t.co/nTnqqkR3AF

— Stephen Miller (@redsteeze) September 11, 2018
I don't care if you don't like Trump and think he's bad for our country. You owe an apology for this drivel to the thousands of families that lost loved ones 17 years ago today — and to every American, frankly. https://t.co/0gWSWgNQRt

— Alexandra DeSanctis (@xan_desanctis) September 11, 2018
This premise is freaking stupid, just provocative for the sake of being provocative. https://t.co/wZHtLIHpTQ

— Jeryl Bier (@JerylBier) September 11, 2018
Eventually, Scarborough seemed to acknowledge the outrage and he admitted that he chose his words carelessly.
Jeryl, you're a great example for all of us—especially me today. Many have been offended by a tweet I sent out earlier re: my @washingtonpost article. Even if they did not read the article, I should have shown more care on the tweet's wording and the column's conclusion. https://t.co/A7zJR38JiC

— Joe Scarborough (@JoeNBC) September 11, 2018
The column was focused on 17 years of strategic missteps. The last paragraph became the sole focus of Trump supporters. On every other day of the year, I do not shy away from negative feedback from the right, the left or from Trump supporters.

— Joe Scarborough (@JoeNBC) September 11, 2018
On September 11th, I'll read the column again and think about whether I could have said the same thing in a way less offensive to Trump supporters on September 11th.

— Joe Scarborough (@JoeNBC) September 11, 2018
[Image via screengrab]
— —
>> Follow Ken Meyer (@KenMeyer91) on Twitter
Have a tip we should know? tips@mediaite.com