Kavanaugh 'Categorically and Unequivocally' Denies Sexual Misconduct Allegation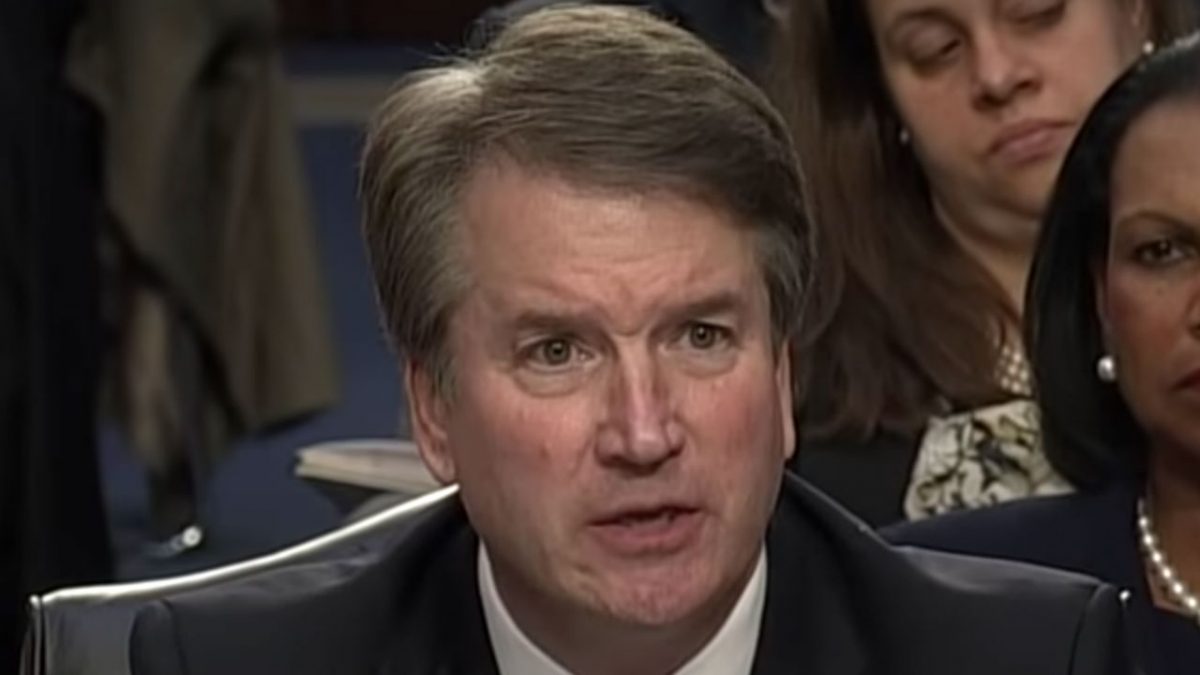 Supreme Court nominee Brett Kavanaugh has a statement out this morning denying an allegation of sexual misconduct that was the subject of a much-talked-about letter on Thursday.
Senator Dianne Feinstein said yesterday she received information regarding Kavanaugh that she referred to the FBI. After much speculation about the content of the letter and how serious it actually is, a new report in The New Yorker from Ronan Farrow and Jane Mayer has details about the allegation and the woman who came forward:
The woman, who has asked not to be identified, first approached Democratic lawmakers in July, shortly after Trump nominated Kavanaugh. The allegation dates back to the early nineteen-eighties, when Kavanaugh was a high-school student at Georgetown Preparatory School, in Bethesda, Maryland, and the woman attended a nearby high school. In the letter, the woman alleged that, during an encounter at a party, Kavanaugh held her down, and that he attempted to force himself on her. She claimed in the letter that Kavanaugh and a classmate of his, both of whom had been drinking, turned up music that was playing in the room to conceal the sound of her protests, and that Kavanaugh covered her mouth with his hand. She was able to free herself. Although the alleged incident took place decades ago and the three individuals involved were minors, the woman said that the memory had been a source of ongoing distress for her, and that she had sought psychological treatment as a result.
Kavanaugh said in a statement to The New Yorker, "I categorically and unequivocally deny this allegation. I did not do this back in high school or at any time."
His former classmate also said in a statement, "I have no recollection of that."
You can read the full report here.
[image via screengrab]
Have a tip we should know? tips@mediaite.com
Josh Feldman - Senior Editor