Kellyanne Conway Slams CNN for Interviewing Flood Victims, Then Praises Fox News for it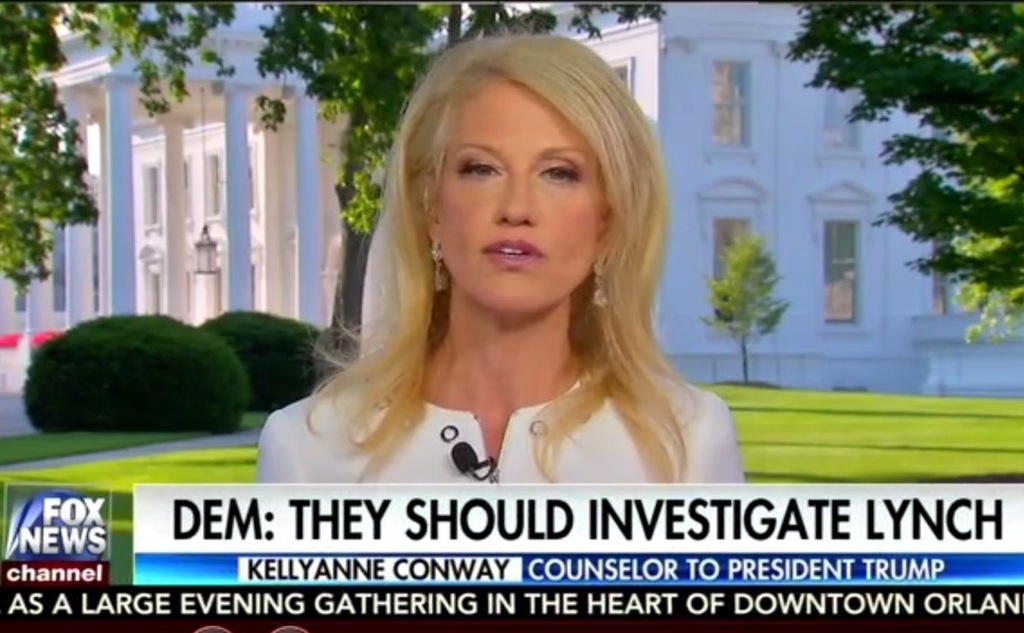 After a CNN interview of a mother at a Houston shelter went awry, counselor to the president Kellyanne Conway slammed the network for sticking a "mike" in her face. However, when Fox News did nearly the exact same thing by interviewing a recently rescued mother and child, Conway praised the TV network and called their segment "beautiful" — just roughly half an hour after blasting CNN for theirs.
Watch this clip to end.Shames @CNN to get the mike out of her face, notes her kids are shivering & in need of things other than an interview https://t.co/jGbvfJGecx

— Kellyanne Conway (@KellyannePolls) August 29, 2017
Many beautiful stories like this… https://t.co/qiqmsJ6cAQ

— Kellyanne Conway (@KellyannePolls) August 29, 2017
Between the two, the CNN segment certainly went worse, as the interview subject dropped an f-bomb on live television and criticized the reporter for "putting a microphone in my face!"
However, when compared to the Fox News interview that Conway praised, the two are extremely similar. Both exchanges focus on recently rescued flood victims, both interviewees are with their children, and both are clearly emotionally distraught — the CNN subject just responds with anger, while the Fox News subject responds with flowing tears.
The irony of Conway's choice in media criticism and praise was not lost on Twitter users:
So you're cool with Fox being out there shoving mics in people's faces? Gotcha. Hypocrite.

— T-Raxx (@T_raxx08) August 29, 2017
So let me get this straight, ok for Fox to interview evacuees but not CNN?!

— Dianeb (@dwbiega) August 29, 2017
Kellyanne Conway's reaction when CNN interviews a hurricane survivor vs. when Fox News does it.
? pic.twitter.com/yTm0TkNhAx

— Lis Power (@LisPower1) August 29, 2017
@FoxNews so it's ok for FOX to interview flood victims but not @CNN ?

— BRANDON LEE 3TV (@BrandonLeeTV) August 29, 2017
Some people at CNN reacted too:
A very human moment on live TV. Not political. @RosaFlores' team spoke with the woman off-camera, asked her to come on air, and she agreed. https://t.co/Umr0pi7u8O

— Brian Stelter (@brianstelter) August 29, 2017
help me understand, @KellyannePolls pic.twitter.com/9YDxCWLMNN

— Oliver Darcy (@oliverdarcy) August 29, 2017
.@KellyannePolls criticizing @CNN for interviewing hurricane survivors….Then retweets @FoxBusiness interview with hurricane survivor ? https://t.co/KAJEb0Axqc

— Jeremy Diamond (@JDiamond1) August 29, 2017
Interestingly, Conway is scheduled to appear on Fox News tonight.
[image via screengrab]
Have a tip we should know? tips@mediaite.com