Kirsten Gillibrand Rebukes George Soros for Anger Towards Her Over Franken: 'That's On Him'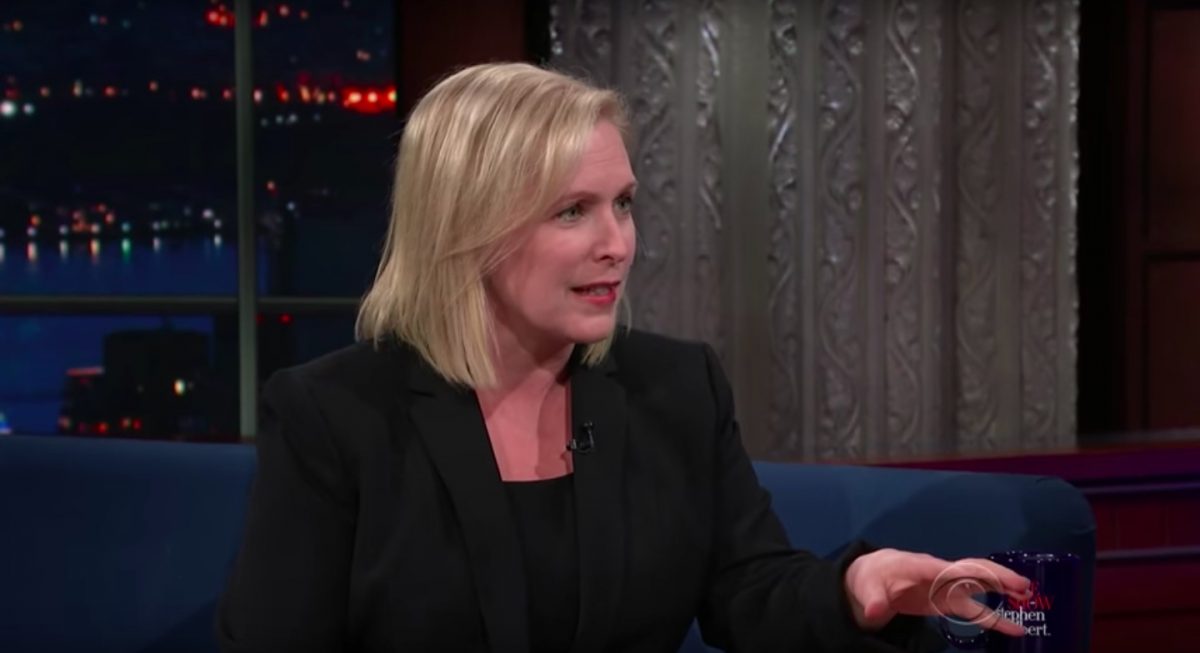 Kirsten Gillibrand (D-NY) isn't giving an inch to billionaire George Soros when it comes to how she handled the sexual harassment allegations against Al Franken.
Gillibrand gained the anger of the famous donor when she pushed for Franken to resign over allegations of sexual misconduct. According to HuffPost, Soros isn't sure whom he's backing in 2020, but that it will not be Gillibrand because she went after Franken, "whom I admire," to "improve her chances" of being president.
That didn't faze Gillibrand in the least. "If standing up for women who have been wronged makes George Soros mad, that's on him," she told HuffPost. "But I won't hesitate to always do what I think is right. For nearly a year, we have seen countless acts of courage as women and men have spoken hard truths about sexual assault and sexual harassment and demanded accountability."
"I stand with them in this new watershed moment of important change in our society on what we deem as acceptable," she continued. "It is clear that we must put our morals and the valuing of women ahead of party loyalty. When someone does something wrong, you have to speak up and be counted, whether it's President Trump, or a Democratic colleague."
[image via screengrab]
Have a tip we should know? [email protected]