Kris Kobach Was So Confident He'd Win That His Staff Actually Did a Walkthrough of the KS Governor's Office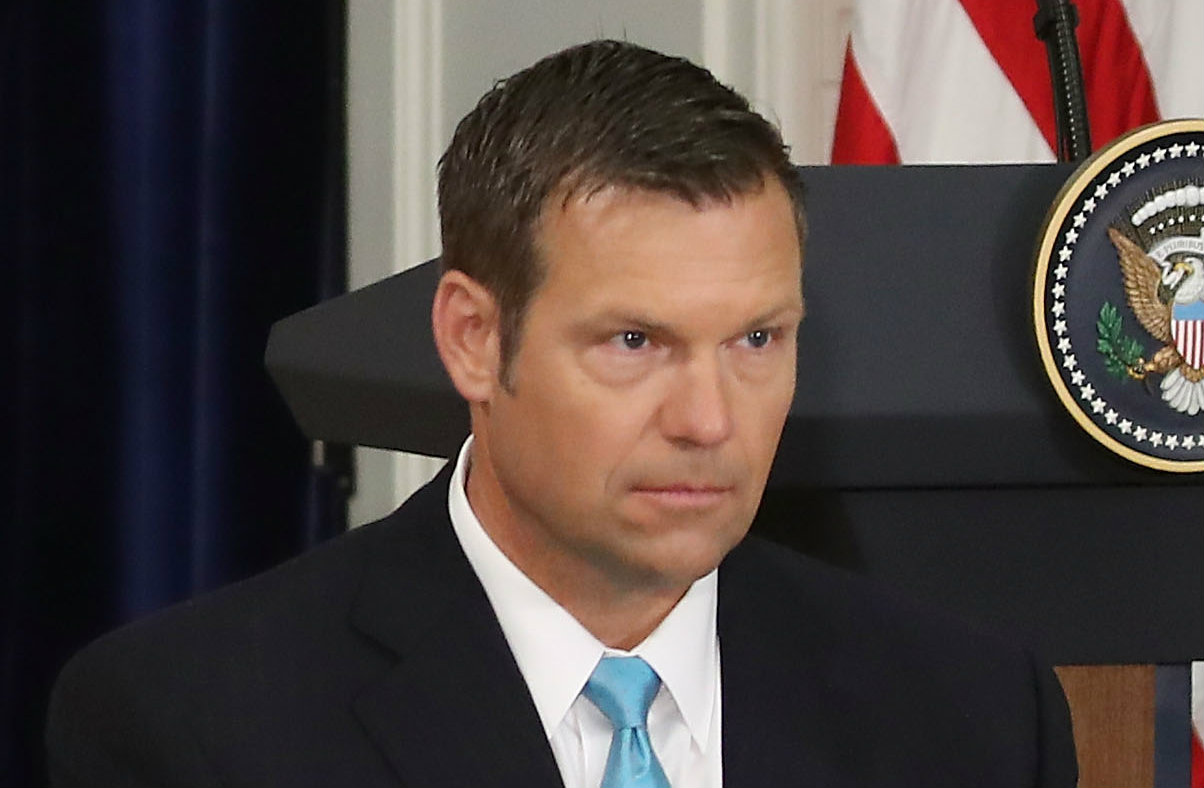 Kris Kobach — the Kansas Secretary of State who has been omnipresent on cable news as a prominent backer of President Donald Trump — evidently thought he was a cinch to win the Kansas gubernatorial race. So much so that his staff almost literally measured the drapes.
According to the Kansas City Star, the Kobach team actually did a walkthrough of the governor's office two weeks prior to the election — despite polls at the time showing him in a very tight race with eventual winner Laura Kelly.
Overall, the Star painted a picture of a completely aloof candidate who couldn't be bothered to do any of the grunt work required to set up a proper operation. The candidate is said to have struggled to pay his campaign staff on time, didn't have a working phone system at his campaign office, and didn't even reach out to people who offered to volunteer for him.
"It was the most dysfunctional thing I've ever seen in my life," an unnamed Kansas GOP operative told the Star.
[featured image via Getty]
Have a tip we should know? tips@mediaite.com
Joe DePaolo - Senior Editor