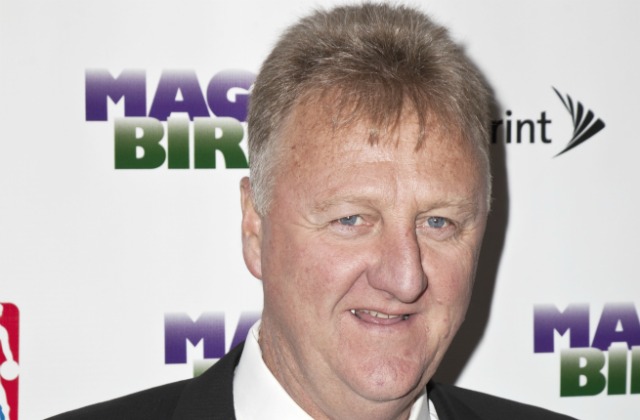 NBA legend Larry Bird will end his tenure as Indiana Pacers president, according to a Friday report from Yahoo! Sports.
The report cites "league sources" talking about Bird's move. The former Boston Celtics star's contract with the team is due to expire at the end of the current NBA season. He has been president of the franchise since 2013.
Yahoo also revealed that "Bird is planning to remain with the organization in a consulting role."
The current general manager of the Pacers, Kevin Pritchard, will become Bird's successor, according to the same league sources.
USA Today Sports is now independently reporting the same on Bird's resignation.
Bird also served as president of the NBA team between 2003 and 2012. Before that, he coached the Pacers from 1997-2000, and left the team with a winning 147 to 67 record.
He was the NBA's Coach of the Year in 1998, and led the team to the finals in his final year in 2000. However, the Pacers lost to the L.A. Lakers in six games.
[image via lev radin / Shutterstock.com]
Have a tip we should know? [email protected]