Las Vegas Shooting Survivor Slams Gov. Inaction on Bump Stocks: 'It's An Absolute Joke'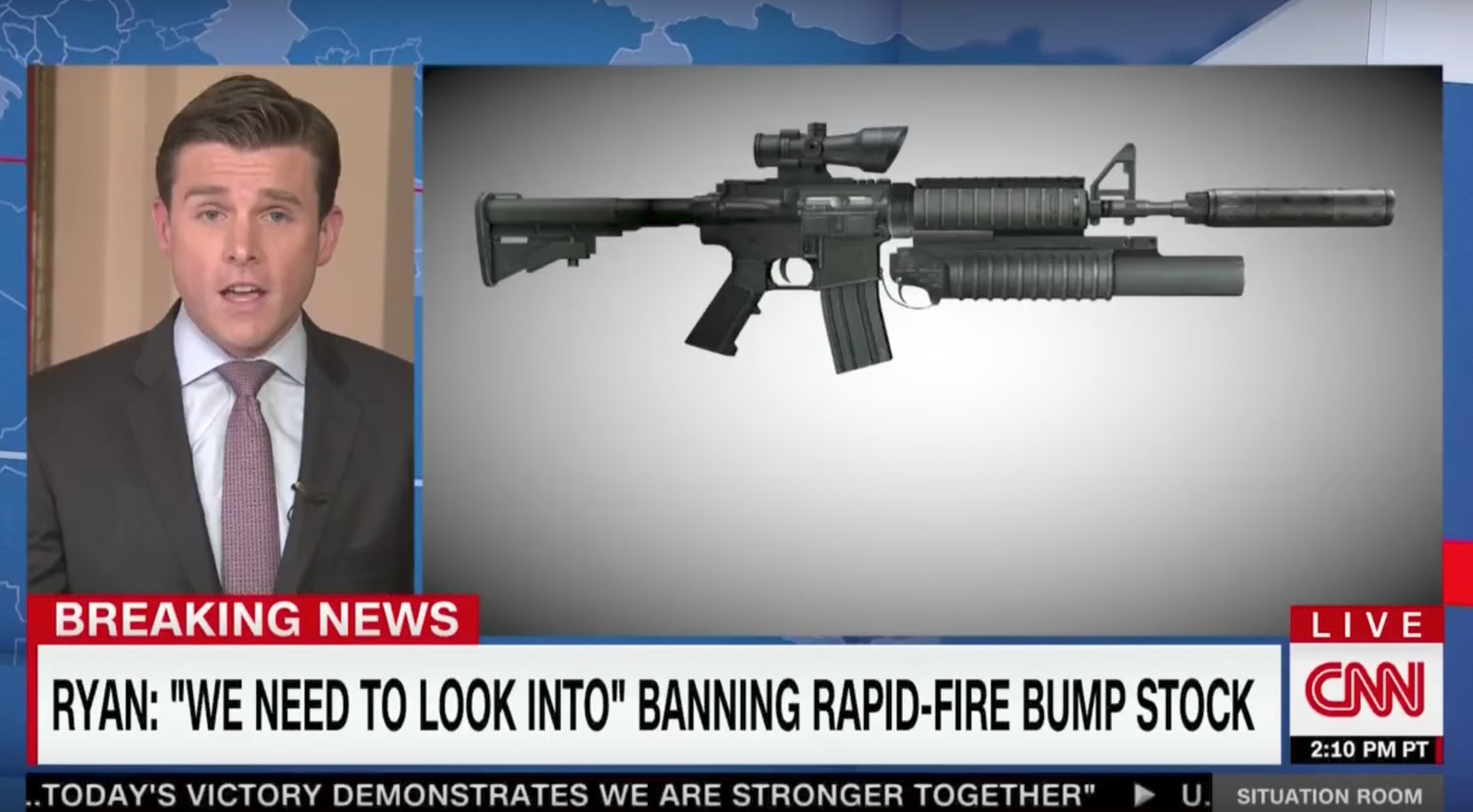 Robert Gaafar, a survivor of the worst mass shooting in modern American history, voiced his dismay at congressional inaction on bump stocks in comments to NBC News.
Las Vegas shooter Stephen Paddock rained gunfire from his Mandalay Bay hotel room on thousands of concert-goers on October 1, using an arsenal of semi-automatic rifles affixed with "bump stock" modifications to allow for near- (if not fully-) automatic fire.
While automatic weapons have been banned in the U.S. since 1994, bump stocks are legal modifications available for a few hundred dollars.
Gaafar, who according to NBC News took cover behind a vending machine during the attack which left 58 dead and hundreds wounded, said that things "still haven't returned to normal for him."
"The screaming is something I will never forget," he told NBC News, before lamenting that the attention given to the unprecedented attack has waned: "We're 30 days out and it's not even mentioned anymore. It's just crazy."
Though there was strong bi-partisan support in Congress for banning the sale of bump stocks in the aftermath of the Vegas shooting — and even the NRA asked the ATF to look into regulating the device — nothing has been done a month later, either by Congress or the ATF.
And a company that makes bump stocks, which removed the devices from its website after the shooting, even put the product back on the market this week.
Gaafar, who spoke with NBC News while in Washington D.C. Wednesday to lobby lawmakers on the issue, said the stalled action on bump stocks is "a joke."
"It's an absolute joke," he said.
[image via screengrab]
—
Follow Aidan McLaughlin (@aidnmclaughlin) on Twitter
Have a tip we should know? [email protected]
Aidan McLaughlin - Editor in Chief