Laura Ingraham And Sen. Jim DeMint Warn Conservatives Not To Ignore Ron Paul And His Policies
Laura Ingraham And Sen. DeMint Warn Conservatives Not To Ignore Ron Paul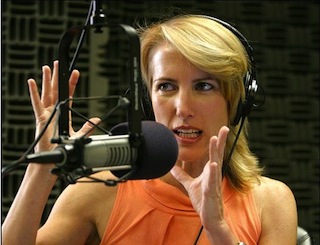 Last week, I predicted that, if Ron Paul didn't place first in Iowa, conservative bigwigs and the GOP establishment would use that as an excuse to stop talking about him until he quietly went away. For an all too brief moment there, it seemed like I was finally right about something. However, as Paul's support base has refused to wane and, in fact, seemed to grow, it appears that I was way off. Many conservatives seem to be realizing that they should talk about him and are doing it…a lot. Today on her radio show, Laura Ingraham and Sen. Jim DeMint offered a full-fledged warning to the Right about the dangers of ignoring Paul and what he stands for.
RELATED: Glenn Beck Says 'Solid' Ron Paul Could Be Candidate, Just Needs To Escape 'Crazy' Supporters
Early this morning, Ingraham posted a message on her website's blog stating that, while she wasn't a Libertarian, she could see that conservatives had to "start answering some of Paul's arguments on the merits" instead of merely mocking him if they didn't want his support to continue to grow.
Later on her radio show, Ingraham asked guest DeMint what he thought on the subject and his feelings echoed her own. He doesn't agree with all of Paul's positions, but he knows that his friend has plenty to offer and that the GOP would be foolhardy in not picking up on it.
"I'm glad you asked about [Paul] because I think one of the things that have hurt the so-called conservative alternative is saying derogatory things about Ron Paul. I don't agree with him on everything, but he is right about the out-of-control and unaccountable Federal Reserve. He's right about the need for limited constitutional government and the importance of individual liberty. And I really think the Republican who is going to win this thing—if the capture some of what Ron Paul's talking about for years. And more and more we can see that what he's been talking about is true. Again, you don't have to agree with everything he's saying, but if the other candidates miss the wisdom in what he's been saying on monetary policy and limited government, then I think we will see it's to their determent because the twenty percent or twenty-five percent or so who are supporting him are people that we need in the Republican Party. A lot of them are libertarians, but they're our natural base. We shouldn't ignore them."
Ingraham pointed out that Paul "articulating a sentiment that is based in a growing revulsion with both parties." She compared the strong groundswell behind Paul to that of the Tea Party which she said, despite a big contribution in 2010, didn't seem strong and organized enough to affect this year's White House race.
Hey, remember all those stories about everyone flat out ignoring Ron Paul? It's strange how much things can change.
Listen to the audio below:
Have a tip we should know? tips@mediaite.com