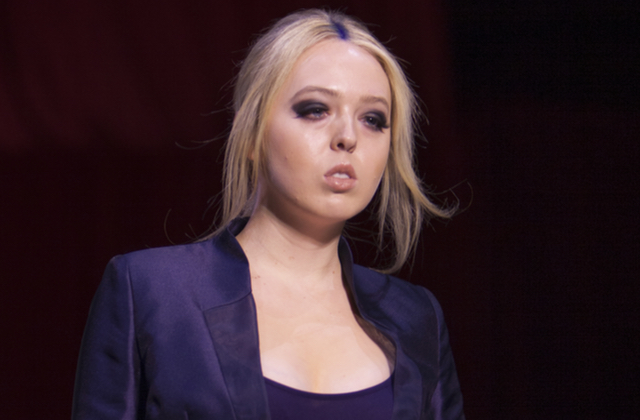 On Wednesday morning, when President Donald Trump tweeted that he will be pursuing "a major investigation into VOTER FRAUD," one of the scenarios central to his thesis was people who are registered to vote in two states. It was actually the first scenario he mentioned, before undocumented immigrants voting and the registrations of dead people being used. That's already a flawed premise to work from, but it quickly came out that, until very recently, his chief strategist, Steve Bannon, was one of those evildoers registered in two states. A few hours later, Heat Street one-upped that report by revealing that President Trump's daughter, Tiffany Trump, is also registered in two states.
Tiffany is the president's daughter from his second marriage, to Marla Maples. She briefly spoke at the Republican National Convention last Summer, just a few months after graduating from the University of Pennsylvania. While a student, she registered to vote in the Keystone State without asking to be removed from the rolls in New York. In November, the second-youngest child of the president cast her vote in New York and not Pennsylvania.
According to election officials in both states who spoke to Heat Street, contrary to what the president's tweets suggested, there's nothing illegal about any of this. There would only be an issue if she (or anyone else) actually voted in both states. As for whether or not this changes this president's views, Mediaite has reached out to the White House and will update this article if we hear back from them.
Have a tip we should know? tips@mediaite.com