Lock Him Up? Kushner Reportedly Used Private Email Account to Do White House Business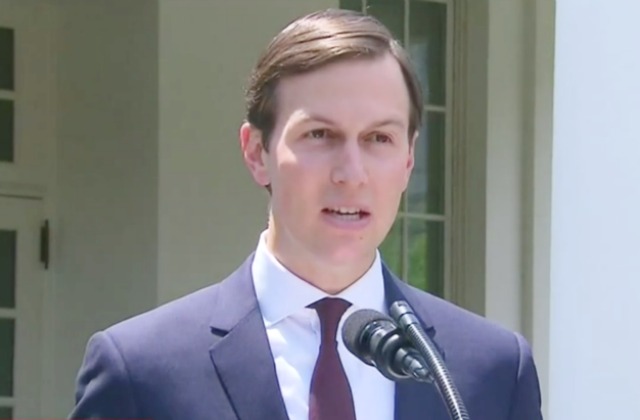 Remember how Donald Trump spent months on the campaign trail soaking up chants of "LOCK HER UP!" from rally crowds as he hammered at Hillary Clinton for using a private email server during her tenure as Secretary of State?
Well, umm, oops?
According to a new report by Politico, White House senior advisor and Trump's son-in-law Jared Kushner has utilized a private email account to correspond with other administration officials. The email account was set up in December during the transition period.
Per the report, Kushner sent emails and received emails with senior White House officials about subjects such as event planning and media coverage. Kushner's lawyer confirmed that he has used the account to send dozens of emails since the administration took over:
"Mr. Kushner uses his White House email address to conduct White House business," Abbe Lowell, a lawyer for Kushner, said in a statement Sunday. "Fewer than 100 emails from January through August were either sent to or returned by Mr. Kushner to colleagues in the White House from his personal email account. These usually forwarded news articles or political commentary and most often occurred when someone initiated the exchange by sending an email to his personal rather than his White House address."
Those familiar with the account state that Kushner initially set it up for personal communications but, aside from using it occasionally to correspond with White House aides, he has also sent out emails from it about official administration business with personal friends and acquaintances.
Officials also told Politico that it doesn't appear that Kushner has sent out any sensitive or confidential information from the account.
[image via screengrab]
—
Follow Justin Baragona on Twitter: @justinbaragona
Have a tip we should know? tips@mediaite.com