Martin Shkreli is Creating Websites That Mock Reporters Who Write About Him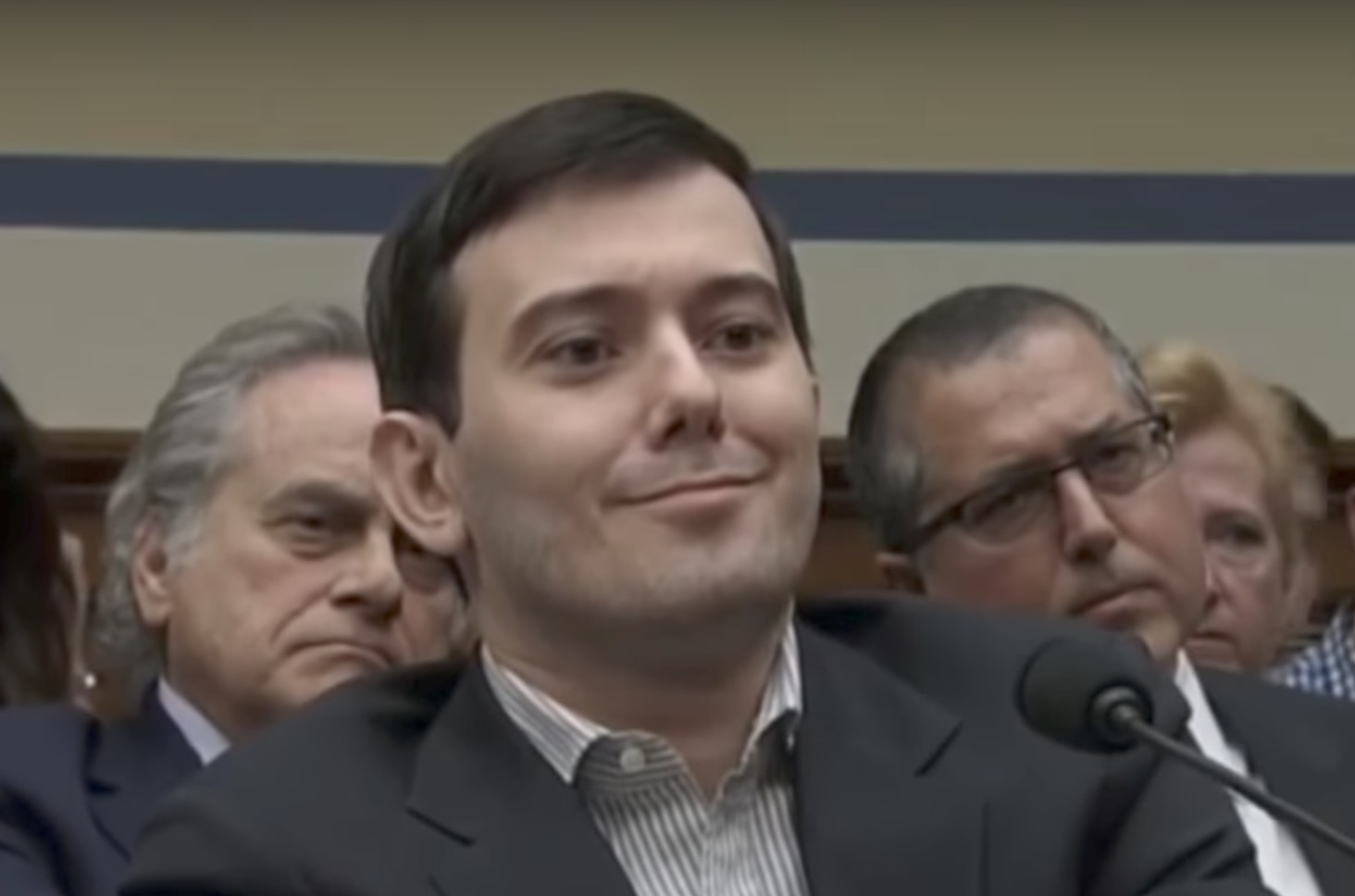 Martin Shkreli, the internet's most hated pharmaceutical executive, has been buying up the domain names of reporters covering him and customizing those pages to mock them, according to Business Insider.
Fresh off a federal fraud conviction, Shkreli has continued to troll reporters — as he has reportedly been doing for months — by purchasing domains of the journalists' names and customizing the webpages to display disparaging comments about them.
"After sitting on the domain names for months, Shkreli appears to be customizing the sites, explicitly mocking reporters who have tweeted about him," Insider's Maxwell Tani reported.
Since the beginning of the year, Shkreli has purchased domain names for 12 people, including journalists and commentators from CNBC, Vice, NY Post, Vanity Fair, Teen Vogue, AOL, Bloomberg, Dealbreaker, Gizmodo, and Business Insider.
Insider reached out to Shkreli for comment, and the "pharma bro" said: "I wouldn't call these people "journalists." They are the unwitting recipients of liberalism subsidy from large media and telecom companies."
Shkreli added that the journalists he's targeting are "only a few notches above the white supremacists we hear so much about these days."
Once an unknown pharmaceutical CEO, Shkreli was catapulted to infamy when he raised the price of a drug used to treat a disease that can be fatal for those with HIV by 5,000%.
Since, he has embraced his reputation as the "the most punchable man in America," by embarking on a spree of terrible decisions, including:
Buying Wu Tang Clan's $2 million album, refusing to release it and feuding with RZA over it, offering Taylor Swift sexual favors in exchange for the album, being kicked off Twitter for getting really creepy with journalist Lauren Duca (the aforementioned is a curated selection of his garbage behavior.)
[image via screengrab]
—
Follow Aidan McLaughlin (@aidnmclaughlin) on Twitter
Have a tip we should know? tips@mediaite.com
Aidan McLaughlin - Editor in Chief