Media Attorney Floyd Abrams Takes on WaPo's Dana Milbank over Campaign Finance Column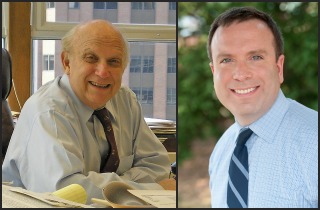 In a Friday letter to the Washington Post editors, First Amendment lawyer Floyd Abrams (father of our website's founder, Dan Abrams) took on the newspaper's columnist Dana Milbank over his claims about Citizen United's effects on democracy.
"Dana Milbank had it backward," his letter began.
Citing quotes from the original column that suggest financial support for a large swath of Republican candidates means the likely nominee needn't win the traditional, early Iowa or New Hampshire primaries, Abrams asked, "Is that really a bad result?"
"Is it preordained that voters in Iowa or New Hampshire must be empowered to determine which candidates are to be treated seriously?" he continued. "I would have thought that proponents of democratic self-government would applaud when more voters in more states have more opportunity to affect the decision of their party of whom to nominate."
Milbank claimed that the Citizens United ruling on campaign financing opened the door for politicians like Newt Gingrich to stick around "long after he was a viable candidate (if he ever was)."
"But Mr. Gingrich, the former House speaker, won the Georgia and South Carolina Republican primaries in 2012," Abrams, who was an amicus curiae before the Supreme Court during the famous campaign finance case. "While that was insufficient to lead to his nomination, the notion that democratic principles would somehow have been better served if Mr. Gingrich had been forced to leave the fray earlier for lack of funds is bizarre."
Read the full letter here.
[Image via Wikimedia Commons / Washington Post]
— —
Have a tip we should know? tips@mediaite.com