Mediaite Interviews CNN's Brooke Baldwin On #WeCanDoBetter And SXSW's Best Dinner Companion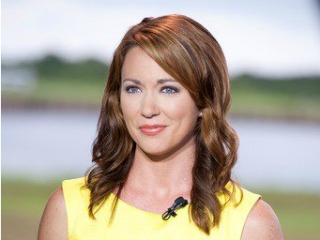 One thing you might notice about Brooke Baldwin's 2 pm CNN show is that — more than most other anchors — she's found a way to carve out a space in the frantic, often repetitive world of daytime cable news programming and truly make it her own.
(Oh, and she also happens to be pretty funny.)
RELATED: Piers Morgan Declares His Love For a Blushing Brooke Baldwin Live On CNN
One way she's done this is by making social media an integral component of her show rather than an afterthought or a mere string of updates asking viewers to tune in.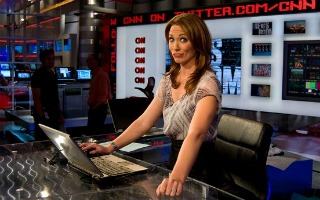 Case in point: her #wecandobetter Twitter campaign, which aims to draw attention to instances of child abuse while encouraging us to open our eyes to people in our own lives who might be asking for help.
We asked Baldwin whether there had been a particular story or moment that inspired her to begin drawing attention to abused children.
"Months ago," she shared, "there was a story from a town in Ohio… a kid was held in a cage." Her voice rises in a mix of anger and disbelief. "I remember feeling a lot of anger, very angry. I wanted to draw attention to kids being wronged."
She cites Every Child Matters as a reputable and proactive Washington-based non-profit dedicated to "ensuring that children have access to affordable, comprehensive health care services, expanding early-care and learning opportunities and after-school programs, preventing violence against children in their homes and communities, alleviating child poverty."
And, as testament to how we can each "do better" in some way, Baldwin shared the story of a driver who had been waiting at a stop sign when he noticed an emaciated young girl standing nearby, her clothing covered in blood. He called the authorities, but still felt he hadn't done enough. How many other children out there, he'd thought, were suffering in silence, behind closed doors? After sharing his story with Baldwin over Twitter, he appeared on her program, encouraging others to also "do better."
"It's about being astute," Baldwin explained, "whether you're a teacher or parent, or just a guy driving by. We can all do better."
RELATED: CNN's Brooke Baldwin Shocked College Kids Are Getting Their News From Colbert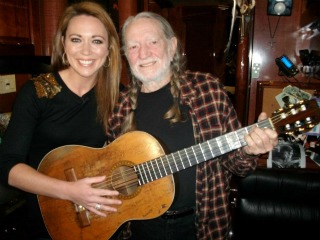 Baldwin had also brought her love of music onto the show, hosting a weekly #MusicMonday segment. The inspiration behind it? She wanted to meet bands she likes. Six months into hosting her own show, she tells us, it began to really sink in that she had a platform to go after stories and topics that mattered to her. "It started because I wanted to meet The Decemberists," she recalled. "And I totally did!" Now, her CNN co-workers are constantly pitching bands they'd like to have featured, like — as you can see above — Willie Nelson.
Music — as a wise philosopher once said — makes the people come together.
Baldwin also headed to SXSW this year where, unfortunately, she didn't have time to focus on bands (although she did get to share mac 'n cheese with George Clinton, which… ohmygod Brooke Baldwin, I'm so jealous!!!).
When asked if there was anything else she'd like us to know about her and her show, she shared that "I have the best team at CNN. You're only as good as the people behind the scenes."
Aw!
To keep up with Brooke and her commitment to #wecandobetter and #MusicMonday, follow her on Twitter @BrookeBCNN, or on Facebook at
BrookeBaldwinCNN. And, of course, you can watch her every weekday on CNN from 2 – 4 pm.
Have a tip we should know? tips@mediaite.com