Mediaite's Andrew Kirell Talks Media's Trump Fixation On Wall Street Journal Radio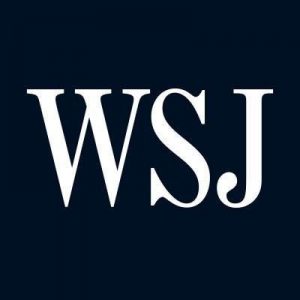 On Wednesday's edition of the Wall Street Journal Radio Network's "The Daily Wrap", Mediaite editor Andrew Kirell joined host Michael Castner to discuss the media fixation on Donald Trump and his birtherism.
Castner asked Kirell what the impetus was behind Mediaite's "Trump Watch," to which Kirell explained that "there's a reason that [Trump] keeps coming on the air on any network within phone's distance … and it's because they keep giving him the airtime … and it seems like it's just a pure ratings ploy."
Castner then inquired what "Trump Watch" has found so far, adding that he would guess that Fox News would lead the tally because "we notice him on Fox a heck of a lot more."
Kirell replied that the tallies show otherwise, with MSNBC mentioning Trump 122 times versus Fox News' 21 mentions. He then added that "my best guess is that the liberal commentators on [MSNBC] think this is the perfect opportunity to seize the news-cycle of Donald Trump and score some points against Romney."
Castner then drew a distinction that frequent TV-appearers Mike Huckabee and James Carville are proven political commentators, but Trump doesn't have such "gravitas." Given that, he asked, why then does Trump get so much airtime?
"He's a self-described media mogul … And you get credentials by being a millionaire and by understanding how business works," Kirell said. "Usually, he's just talking about business. But now that the political cycle is happening … there's this desire, I don't know what it is, to see him speak about whatever. About China, about OPEC, but mostly about the birther issue. I guess it's sort of like a circus for people."
"We're part of the problem, too, because we have to cover this," Kirell added. "We realized yesterday that a majority of things we were writing about [at Mediaite] were covering what the media was saying about Donald Trump, and then it sort of came to a hilt with this Wolf Blitzer interview."
Kirell explained that Mediaite realized that "CNN is just going to play this interview all night and just milk it."
"Wouldn't you?" laughed Castner.
"Yeah, exactly," agreed Kirell. "And you'll notice in the numbers yesterday CNN came in second in total mentions of Donald Trump. They were at 101 versus MSNBC's 122. I would say that was probably all just repeating that interview … It was good TV; it was TV gold."
"Does a bell go off? Does anyone win anything?" asked Castner.
"I don't think in this industry anyone ever wins anything," replied Kirell.
Take a listen below, via The Daily Wrap:
Have a tip we should know? tips@mediaite.com