Melissa Harris-Perry Slams Ex-MSNBC Colleague: 'She Systematically Fired, Dismissed and Gaslit Black Folk'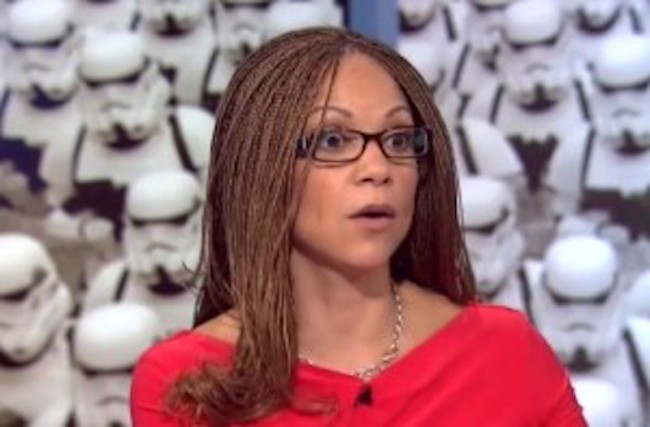 Melissa Harris-Perry still hates MSNBC.
The rage is so raw, it seems, that when she received an email from the National Association of Black Journalists announcing it would honor MSNBC's senior vice president of talent and diversity, Yvette Miley, Harris-Perry blasted the organization in a fiery email and demanded she be removed from the mailing list.
The news was reported by the New York Post's infamous Page 6:
The NABJ said, "Miley was early in identifying the significance of the Black Lives Matter movement, the impact on the shooting of Trayvon Martin and the unrest in Ferguson[, Mo.]."

Harris-Perry responded in an e-mail to the org: "You MUST be kidding right? She is the one who identified Trayvon Martin's importance? . . . Where is the part where she systematically fired, dismissed and gaslit black folk in national media while hiding behind the white boys at MSNBC? Please remove me from the NABJ mailing list."
Ouch.
(Recent) history buffs, will recall that in 2016, Harris-Perry boycotted her own weekend show on MSNBC in protest of being pre-empted in favor of election news. Then-Mediaite columnist Joe Concha, succinctly described it thusly
Today we witnessed a public meltdown of a television host who had a damn good thing going: Teaching, writing, and four hours of national cable news time per week to discuss the issues — racial, political — that matter most to her. The TV part likely goes away now. This is a bell that can't be un-rung.
Have a tip we should know? [email protected]