Meryl Streep Deflects From Hollywood's Sexual Misconduct by Slamming Melania Trump's 'Silence'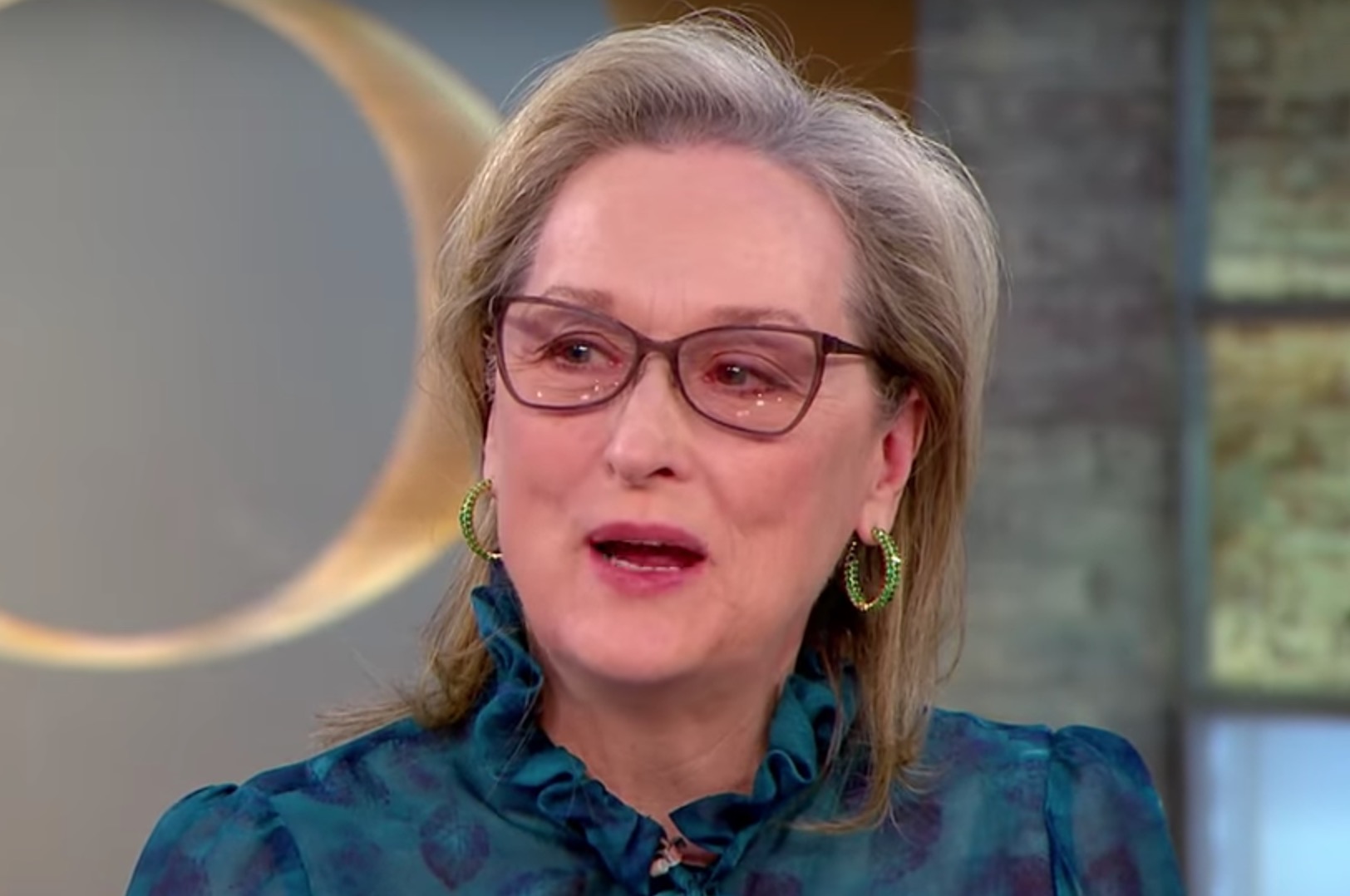 When asked about criticism of Hollywood surrounding mogul Harvey Weinstein's sexual assault allegations, Oscar winning actress Meryl Streep pointed at the White House and slammed Melania and Ivanka Trump for being silent on the issue.
"I don't want to hear about the silence of me. I want to hear about the silence of Melania Trump. I want to hear from her. She has so much that's valuable to say. And so does Ivanka. I want her to speak now," said Streep when asked by the Times about her response to the Weinstein stories.
Given that Streep is a major Hollywood icon, many expected her to speak out against the famed film producer's disturbing behavior sooner than she did — and with more vigor. But The Devil Wears Prada star defended her delayed condemnation of Weinstein by pleading ignorance.
"You make movies. You think you know everything about everybody. So much gossip. You don't know anything. People are so inscrutable on a certain level. And it's a shock. Some of my favorite people have been brought down by this, and he's not one of them," said Streep.
Additionally, Streep noted that she was forced to weigh Weinstein's "really great work" with how "deeply evil" he is, which also factored in to her late condemnation.
Her interview with the Times was published as a conversation with actor Tom Hanks — who is her co-star on the upcoming Steven Spielberg film The Post.
Hanks also took some shots at the Trump administration in the interview, even accusing the president of waging a "guerrilla war" against the First Amendment and news media.
"This idea now that has actually been verbalized by various people high up in the current administration, that there is such a thing as [an] 'alternative fact.' It gives validation to what is patently false, that the purveyors know is a lie, and worse, know that it is completely unconfirmed and is scurrilous," said Hanks.
[image via screengrab]
Follow the author on Twitter (@calebecarma).
Have a tip we should know? tips@mediaite.com