Michael Avenatti, Ryan Lizza Spar Over Accusations of 'Posturing as a Champion of Free Press'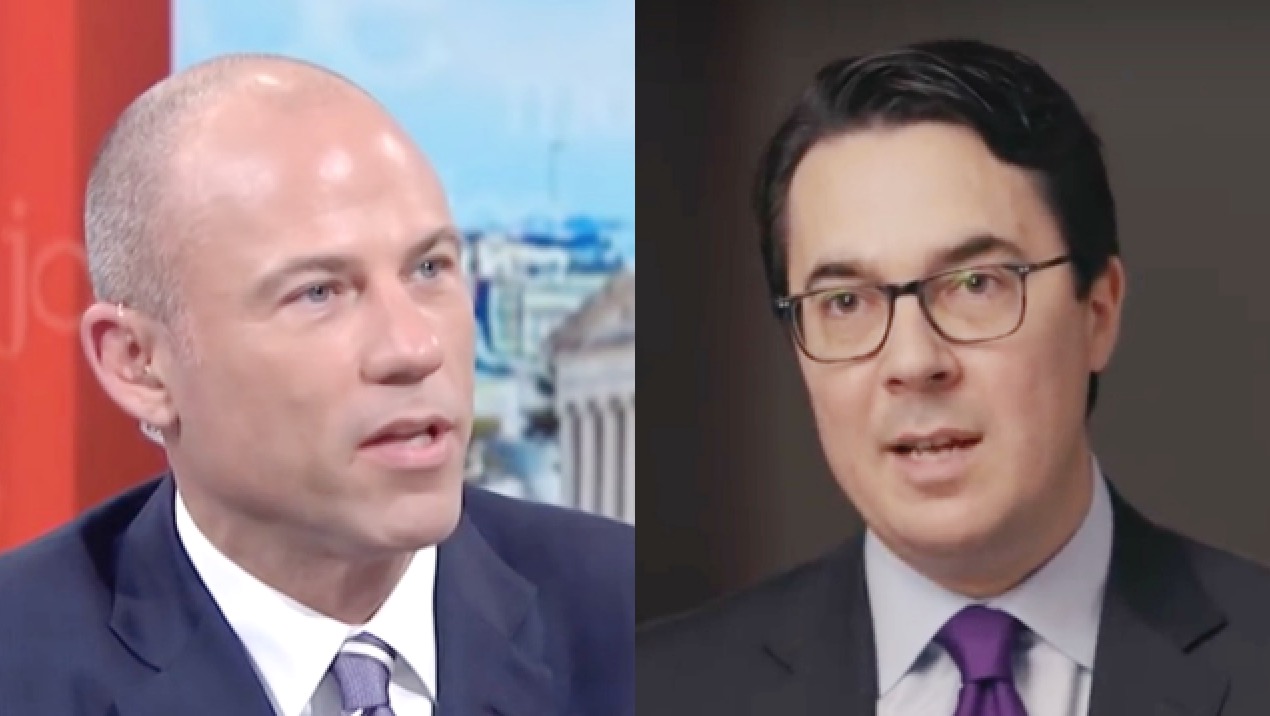 Ryan Lizza and Michael Avenatti are beefing on Twitter after the CNN contributor called out the Stormy Daniels lawyer for calling himself a free-speech advocate while blocking people on Twitter.
There has been a lot of commotion lately about how Avenatti has trashed and threatened legal action against media organizations who have critically covered him. Even so, Avenatti considers himself a defender of free speech, saying as much when he retweeted a Washington Post piece about his latest antics during his ongoing media tour.
Thank you @Sulliview for a very balanced piece. When history is written there will be no doubt as to whether I contributed to and defended 1st Amend values. None. I will continue to contribute to and assist you and other professionals in what you do. It is vital to our nation.

— Michael Avenatti (@MichaelAvenatti) May 20, 2018
Enter Lizza, who can't see how Avenatti can call himself a First Amendment champion after blocking him and others online.
Lol. Michael Avenatti is such a champion of the press, truth, and the First Amendment that he blocks reporters covering him after mildly critical tweets and then pretends he didn't do it. pic.twitter.com/mLAlkwaAlz

— Ryan Lizza (@RyanLizza) May 21, 2018
Avenatti said the block wasn't on purpose before firing back at Lizza:
I told you it was inadvertent. We just hadn't fixed it yet. We have a lot going on rt now that is much more important than you being blocked on Twitter. Btw, even if it had been purposeful, am I not allowed to block people now? Why not? Am I elected? Do you block people? https://t.co/Zpe8h68tPl

— Michael Avenatti (@MichaelAvenatti) May 21, 2018
Lizza responded by saying Avenatti's claims of "inadvertent" blocks and being pro-free speech are not credible, based on how many people he has blocked:
1. It's not credible that it was inadvertent—you blocked me & other reporters mins after critical tweets. 2. You can block anyone you want. My criticism was about threatening reporters & blocking reporters who criticize your threats & then posturing as a champion of free press. https://t.co/iTztiHXVhz

— Ryan Lizza (@RyanLizza) May 21, 2018
[Image via screengrab]
— —
>> Follow Ken Meyer (@KenMeyer91) on Twitter
Have a tip we should know? tips@mediaite.com