Michael Rapaport Slams Aziz Ansari for SNL Monologue: 'Who The F*ck Do You Think You Are?'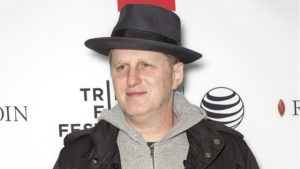 Michael Rapaport took time on his podcast, I Am Rapaport: Stereo Podcast to slam Aziz Ansari for his monologue on this past weekend's episode of Saturday Night Live, during which he compared Chris Brown to President Donald Trump.
"Aziz Ansari, who the f*ck do you think you are? Why are you dragging him through the mud? Who are you to talk about him?" Rapaport asked. He continued, saying:
Obviously, nobody supports beating women. Okay. This guy has obviously suffered, you see all the trouble he has and all the trouble that surrounds him. He's definitely dealing with some sh*t, and dealing with his own personal demons. But Aziz Ansari, you are one of these holier-than-thou politically correct police. This little f*ck. Mr. racial, he's like Mr. provocative… he's like 'oh the brown people this.' And on the show…he's always talking about the brown people and I get that… Aziz Ansari, Mr. f*cking racially provocative, Mr. f*cking button pusher.
Rapaport and his co-host Gerald Moody then said he doesn't have enough Indian women on his show. "F*ck you, you little politically correct f*ck you," Rapaport said.
He then switched gears for a moment, saying, "I'm not saying he's not funny, I'm not saying he's not talented, and I'm not saying his voice is not warranted. But you are not holier-than-thou."
But, "If I were you, I'd keep Chris Brown's name out of your mouth," he said.
[image via Ovidiu Hrubaru / Shutterstock, Inc.]
[H/T TheWrap]
Have a tip we should know? tips@mediaite.com