Minnesota Gay Marriage Vote Makes Republican Lawmaker Cry Actual Tears Of Not Joy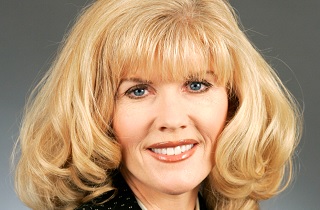 The fight for marriage equality is an emotional one for the LGBT couples who are being denied the right to marry, but as it turns out, opponents of marriage equality have feelings, too, and they can be hurt. On the heels of the Minnesota House of Representatives' vote to legalize same-sex marriage, The Minneapolis Star Tribune reports that state Rep. Peggy Scott (R-Andover) wiped away tears as she spoke of how not being able to stop people who love each other from getting married had broken her heart, because treating people equally under the law is divisive.
I'm paraphrasing, of course, but only slightly. From The Minneapolis Star Tribune:
"My heart breaks for Minnesota," said a Rep. Peggy Scott, R-Andover.

"It's a divisive issue that divides our state," she said, wiping tears from her eyes as she stood on the House floor after the vote. "It's not what we needed to be doing at this time. We want to come together for the state of Minnesota, we don't want to divide it."
Rep. Scott's tears would be comical if not for the fact that they are drowned in a sea of tears from people who have been denied the right to marry, and denied the rights that come with it, thanks to Republican opposition to marriage equality. To be honest, it's still comical, but only bitterly so.
It's one thing to myopically protect your own privileged status by denying an entire segment of the population a right that costs nothing for you to recognize, and has absolutely no effect on the status of the privileged majority. It's another thing, entirely, to weep openly over your inability to enforce that privilege in one more state.
The Democratically-controlled Minnesota Senate will vote on the measure on Monday, and Democratic Governor Mark Dayton is likely to sign the law, which will make Minnesota the 12th state to legalize same-sex marriage. That still leaves most of the country for Rep. Scott to enjoy her privilege in. For now.
Unfortunately, there's no video available of Rep. Scott's sweet sorrow, but here's a clip of a local CBS station's coverage of the vote, which includes a non-crying marriage equality opponent explaining that she feels "sorry for our world, but the world has turned to a place that wants immediate gratification," and that the vote "breaks my heart for my children and my grandchildren."
(h/t TPM)
Have a tip we should know? tips@mediaite.com