Morgan Spurlock Pens Open Letter on Sexual Misconduct: 'I Am Part of The Problem'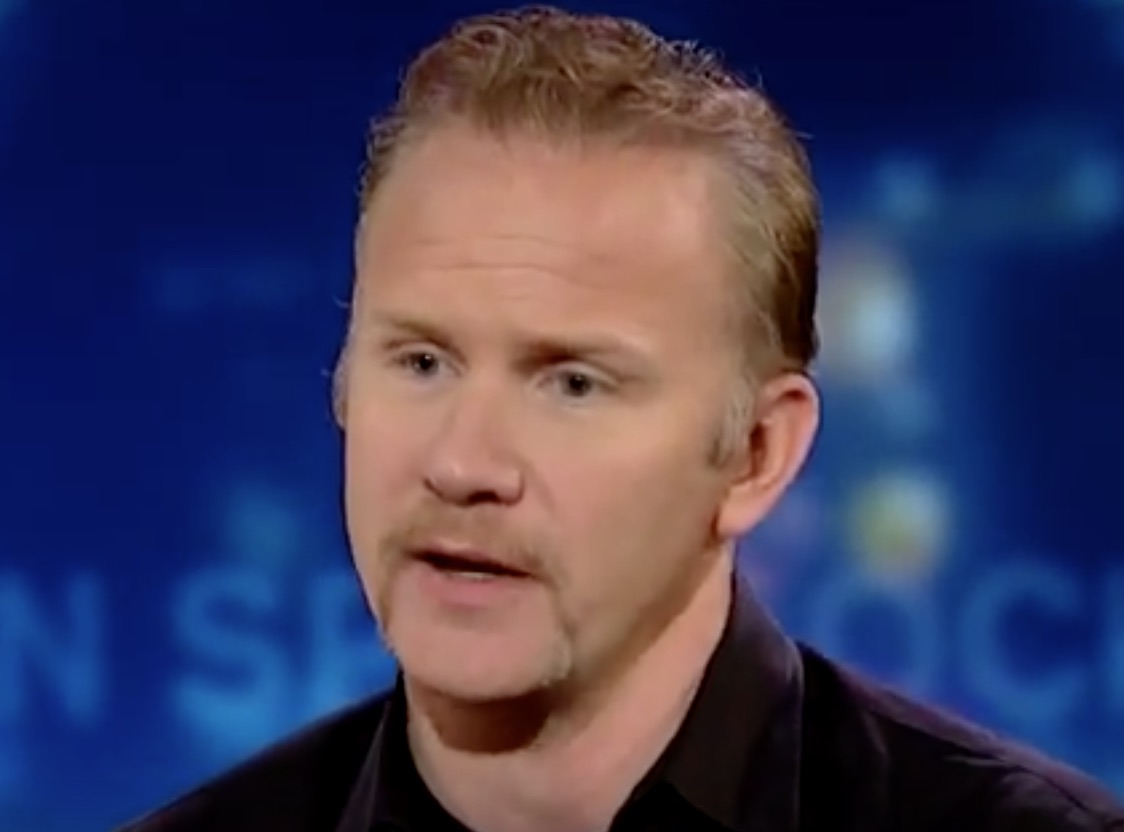 In the current climate dominated by the #MeToo movement, documentary filmmaker Morgan Spurlock wrote an open letter regarding his own behavior.
He began his letter on Twitter (via Vulture) by telling readers he wasn't asking "who will be next?" to be accused of sexual misconduct, he was asking "when will they come for me?"
"I'm sure I'm not alone in this thought, but I can't blindly act as though I didn't somehow play a part in this, and if I'm going truly represent myself as someone who has built a career on finding the truth, then it's time for me to be truthful as well," Spurlock wrote. "I am part of the problem."
He recalled an incident in college when he had a one night stand with a classmate and that classmate wrote about it in a short story writing class accusing him of rape. He noted there were never charges or investigations.
"That's not what happened!" I told her. This wasn't how I remembered it at all. In my mind, we'd been drinking all night and went back to my room. We began fooling around, she pushed me off, then we laid in the bed and talked and laughed some more, and then began fooling around again. We took off our clothes. She said she didn't want to have sex, so we laid together, and talked, and kissed, and laughed, and then we started having sex.

"Light Bright," she said.

"What?"

"Light bright. That kids toy, that's all I can see and think about," she said … and then she started to cry. I didn't know what to do. We stopped having sex and I rolled beside her. I tried to comfort her. To make her feel better. I thought I was doing ok, I believed she was feeling better. She believed she was raped.

That's why I'm part of the problem.
The Super Size Me producer then revealed a sexual harassment settlement he made roughly eight years ago, when he called a female assistant "hot pants" or "sex pants," something he thought was funny at the time but later realized that he "completely demeaned and belittled her to a place of non-existence."
So, when she decided to quit, she came to me and said if I didn't pay her a settlement, she would tell everyone. Being who I was, it was the last thing I wanted, so of course, I paid. I paid for peace of mind. I paid for her silence and cooperation. Most of all, I paid so I could remain who I was.

I am part of the problem.
[image via screengrab]
Have a tip we should know? tips@mediaite.com