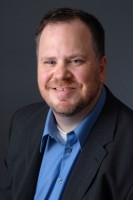 The complicated story of the death of Los Angeles Times sports writer Mike Penner–who famously transitioned to Christine Daniels in 2007 and then apparently detransitioned back to Penner in 2008–raises complicated questions as  the media is grappling with telling the story of one of its own, but also the complexity of talking about transgender people.

Penner, a long-time LA Times sports writer who covered the Los Angeles and Orange County sports scene, died Nov. 27 of an apparent suicide at age 52. His fame was as an eloquent sports writer who covered the Olympics, the California Angels, World Cup Soccer, and sports media.
While well-known and highly-respected in the sports journalism world, Penner became more famous when he announced in 2007 that he was transitioning to Christine Daniels and that he–now she–was transgender.
I am a transsexual sportswriter. It has taken more than 40 years, a million tears and hundreds of hours of soul-wrenching therapy for me to work up the courage to type those words. I realize many readers and colleagues and friends will be shocked to read them.

That's OK. I understand that I am not the only one in transition as I move from Mike to Christine. Everyone who knows me and my work will be transitioning as well. That will take time. And that's all right. To borrow a piece of well-worn sports parlance, we will take it one day at a time.
Daniels returned and continued to write about sports. Her byline then largely disappeared from the pages of the LA Times until another twist in the story: Daniels switched back to her original byline . . . Mike Penner. The announcement came in 2008 without much fanfare and no explanation.
Upon his death–or is it her death?–journalists have grappled with how to describe Penner's life and work, but also how to tell the story of Christine Daniels.
While Penner spent most of his life as "Mike Penner," he spent a short time as Christine Daniels and it is as Daniels that he will be remembered by many, especially those in the gay and transgender world who follower her story.  One of Christine Daniel's most public moments was speaking at the 2007 National Lesbian and Gay Journalists Association convention in San Diego shortly after she transitioned.
Trans activist Autumn Sandeen, at the progressive blog Pam's Houseblend, eulogized Daniels and Penner and spoke of Daniels' decision to "detransition" and go back to using the name Mike Penner.
When thinking about Mike Penner's apparent suicide, I know I think about Mike's passing in terms of gender. I suspect Mike's struggle with gender had a lot to do with his detransition; I suspect Mike's struggle with gender had a lot to do with his apparent suicide.  But, of course, we can't really know that for sure — we don't even know yet for sure if this actually was a completed suicide.
At NLGJA's Re:ACT blog–where I am a contributor–Ina Fried wrote about the difficulties in talking about the life of Penner and Daniels. Fried got her own level of fame when she transitioned from male-to-female as a columnist for CNET news.
Fried said "it is far easier to remember Christine Daniels, the woman who spoke so elequently . . . [f]or 40 minutes, she told her inspiring story to a hushed crowd of reporters at an outdoor cocktail reception. (She still holds the record for longest time keeping that group quiet–by a good 35 minutes.) It is the bravery and courage of declaring her truth to her readers that I will remember most."
Fried also focuses on the inevitable problem for journalists when reporting on the lives of transgender people–not losing the humanity while focusing on the pronouns.
Writing about transgender subjects, to me, necessarily means embracing complexity. The general style is to use the pronoun and name that the person prefers and the best way to know this is to ask that person. Unfortunately, still too often we write about transgender people, often for the first time, only after they have died through violence or by their own hand. This means writing about people who often lived in a world somewhere in between the gender they were born with and the one in which they saw themselves in an ideal world.
Amanda Hess, the Sexist columnist for the Washington City Paper, noted the discomfort even the most informed journalists were having in describing Daniels' death. She pointed to Gawker and the Advocate both "straddl[ing] the gender divide" by either changing the gender in quotations or referring to Penner as "her." As Rachel Sklar noted here at Mediaite, the pronoun changes also shifted according to the timeline of Penner's/Daniels' life.
In a second post, Hess quotes an email from Bitch Magazine writer Anna Clark who said she talked about Daniels in her story because "I think it's safe to assume that she did initiate it, given her paper's support of her previously, and it's quite likely that she did intend to de-transition both on and off the sports page. But I didn't feel comfortable writing about her with male pronouns without finding any facts that made this explicit."
The question of detransitioning–or "transgender regret"–permeates the uncertainties of the story.  For transgender people and activists, the idea that someone would detransition and then commit suicide tosses in a question that only supports the notion that transgender people are mentally ill and unnecessarily messing with gender identity.
That belief comes from both inside and outside the LGBT community, as the comment section at Joe Jervis' JoeMyGod blog post demonstrates when the topic of transgender people and the larger gay community comes up. This is not an easy topic for anyone to talk about, no matter your level of familiarity with transgender people.
Sara Davis Buechner, whose story of transitioning from male-to-female as a classical pianist was recently featured in the New York Times, wrote at Trans Group Blog that "in a better world, that news of change would and should have been just a big nothing — no news at all. 'Oh, Mike is now Christine. And how's her column about the Dodgers today?' Or 'Christine is back to Mike now. What's he got to say about the Lakers?'"
In the end, the eulogies come back to the fact that Daniels and Penner were–in many ways–connected and that their identities were intertwined.  Carrie Polansky at the feminist blog Gender Across Borders summed it up by suggesting "[l]et us remember how they lived separately and as one, simultaneously. Most importantly, let us not disrespect the last portion of Penner's life by refusing to acknowledge him as Penner, but let us also not disrespect this life by pretending that Christine Daniels never existed. The conversation just isn't complete without both sides."

Michael Triplett is an writer in Washington, D.C.. He works for a legal and policy publisher and spent 8 years covering the Supreme Court, Congress, and several federal agencies. He is on the national board of the National Lesbian and Gay Journalists Association and blogs at http://www.reacttoyournews.org/. His Twitter page is http://twitter.com/MRTriplett.

Have a tip we should know? tips@mediaite.com