MSNBC Angrily Denounces President Trump Tweet About Mika's 'Bleeding' Facelift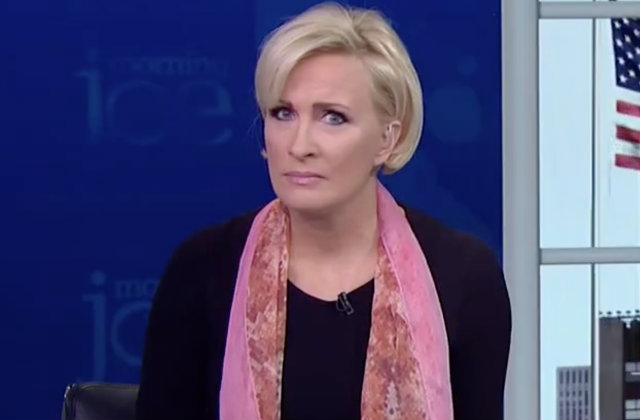 MSNBC responded, Thursday, after President Donald Trump unleashed an unusually vitriolic attack against Morning Joe co-anchor Mika Brzezinski.
"It's a sad day for America when the president spends his time bullying, lying and spewing petty personal attacks instead of doing his job."
MSNBC statement on Trump's "facelift" Twitter outburst: pic.twitter.com/uXXwdKr6Kd

— ErikWemple (@ErikWemple) June 29, 2017
The 45th President of the United States said on Twitter that Brzezinski had a low I.Q. and "was bleeding badly from a face-lift," during a recent visit to Mar-a-Lago.
Despite once having warm relations with Brzezinski and her co-anchor Joe Scarborough, the relationship soured in the face of relentless coverage from the pair after his inauguration. The president pointedly unfollowed them on Twitter in March and it appears that a lot of pent up frustration boiled over this morning.
I heard poorly rated @Morning_Joe speaks badly of me (don't watch anymore). Then how come low I.Q. Crazy Mika, along with Psycho Joe, came..

— Donald J. Trump (@realDonaldTrump) June 29, 2017
…to Mar-a-Lago 3 nights in a row around New Year's Eve, and insisted on joining me. She was bleeding badly from a face-lift. I said no!

— Donald J. Trump (@realDonaldTrump) June 29, 2017
The Trump criticism on Morning Joe was comparatively restrained this morning, with the biggest news being Scarborough's claim that White House sources told him there was a plan in place to make Jared Kushner a "de facto Secretary of State"
The broadside from Trump is extraordinarily cutting — even for him — and harkens back to the campaign days when he famously took shots on Twitter against the wife of Sen. Ted Cruz (R-TX).
[image via screengrab]
Have a tip we should know? tips@mediaite.com