Multiple Major Websites Temporarily Offline Friday in Apparent Attack (UPDATED)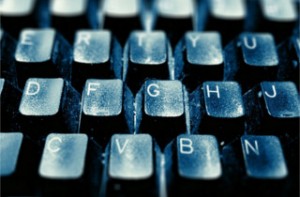 Several major websites were temporarily taken down early Friday morning following what appeared to be a coordinated attack on the Domain Name Service (DNS) provider Dyn.
According to Dyn, the attack began at 7:10 a.m. ET and service was restored at 8:20 a.m. ET. Dyn reported that it was a distributed denial of service (DDoS) attack, in which a site is inundated with so much generated traffic it shuts down.
Since Dyn provides DNS management — that is, it ensures that website domain names point to the correct place — the attack had a cascading effect on a wide host of other sites. In effect, the sites were not so much "taken down" as momentarily unreachable.
The affected websites appeared to include Reddit, Amazon, Twitter, Comcast, Paypal, Etsy, CNN, Pinterest, Github, Netflix, and Spotify. Amazon Web Services — which provides server hosting for myriad other sites — also appears to have been affected. Mediaite was also down.
Reports of connectivity issues were largely confined to the U.S. East Coast, though this is possibly because that's where the most users trying to access the sites were awake.
UPDATE — 12:30 p.m. ET: By mid-morning, Dyn reported that it was mitigating another DDoS attack. There was another wave of reports of site connectivity issues — mainly in the eastern U.S.
UPDATE — 4:45 p.m. ET: Dyn announced Friday afternoon that a third cyberattack was underway. A company spokesperson told CNBC that Friday's attacks were "well planned and executed, coming from tens of millions of IP addresses at the same time."
The Department of Homeland Security (DHS) and the FBI confirmed that they were investigating the attacks, which the White House referred to as "malicious activity."
As of Friday afternoon the origin and motive behind the attacks remained unknown.
[Image via Flickr]
Have a tip we should know? tips@mediaite.com