Nancy Lanza Feared She Was 'Losing' Her Son, Said He Was 'Getting Worse,' 'Burning Himself With A Lighter'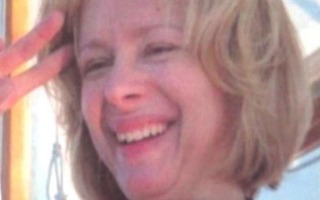 According to an exclusive report in the NY Daily News, Nancy Lanza, mother of Sandy Hook shooter Adam Lanza, told a friend a few days before the massacre that she felt she was "losing" her son and that "he was getting worse."
The friend, who wished to remain anonymous, said Lanza felt she was "having trouble reaching" her son and that, approximately a year ago, he had begun "burning himself with a lighter." According to her friend, the conversation about Adam Lanza's behavior was unusual: "It was weird. She never really talked about (Adam). She mainly talked about her oldest kid (Ryan)."
The friend continued saying that Lanza "looked disturbed." "She was looking down at her glass and kind of talking slowly," he said. "You have to know Nancy to know how weird that was, she was just always so full of life."
The conversation didn't go much further, however, as the friend recalls that he left to take a phone call and when he returned, Lanza had dropped the topic of her son.
He recounted Lanza's love of guns and the fact that she passed that love on to her children: "Adam learned how to shoot a rifle by the time he was 9-years-old. They would go to the range."
According to him, Lanza owned "at least a dozen" guns, most of which were "larger rifles." He made clear to note that "Nancy was a responsible gun owner" and "it was important that she teach her son how to responsibly use a firearm."
Lanza apparently told the friend she was getting extra "help" for her son because she knew she could not care for him adequately alone.
h/t NY Daily News
Have a tip we should know? tips@mediaite.com