National Review Says Time for Pruitt to Go: 'This is No Way for Any Public Official to Treat Taxpayers'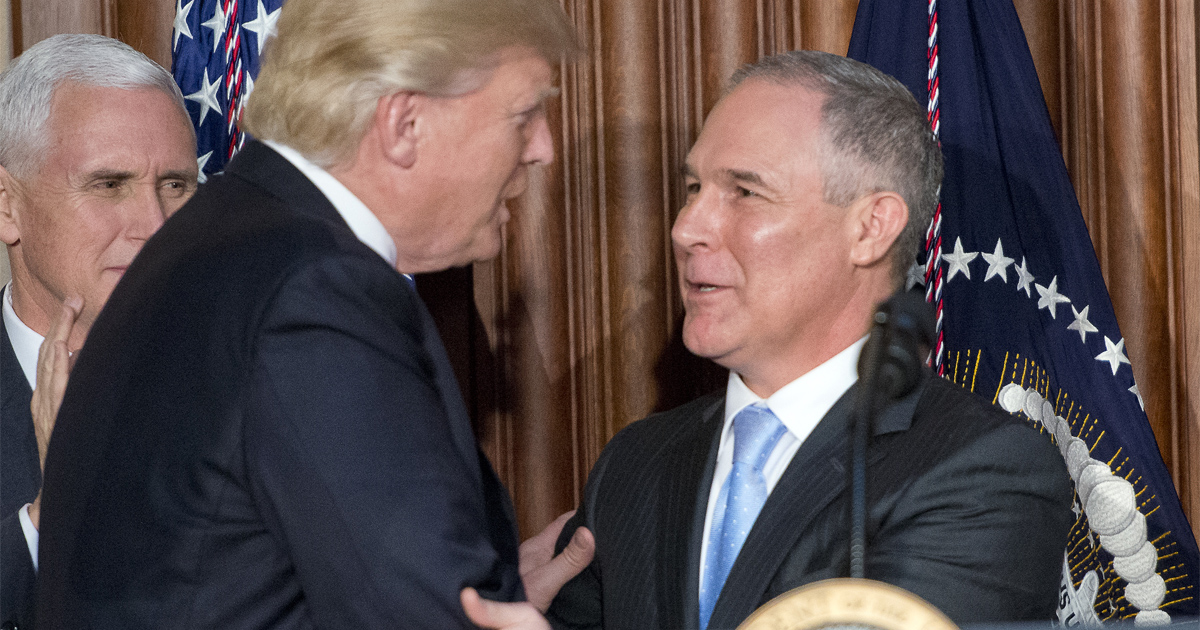 The editors at conservative magazine National Review published an editorial on Wednesday condemning the tenure of EPA Administrator Scott Pruitt and advocating he be let go or leave.
Pruitt is under near constant fire these days for what the NR Editors describe as his "bizarre" and "venal' behavior. The latest scandal centers on Pruitt using his office to secure a job for his wife at a conservative organization, having previously failed in attempting the same with Chick-fil-A.
These are by no means the sum of his "bizarre" behavior, nor their editorial accounting of it.
"His top aides got hefty raises," National Review writes, "and Pruitt first told Fox News he did not know about those raises and then told a House committee that he did."
"This is no way for any public official to treat taxpayers," they said.
The editorial stresses that they mostly agree with Pruitt on policy, and had high hopes for him early on. They cite some of his policy successes as examples of their support for his political agenda. This illustrates the point that it is not a political hit job, and provides a reasonable solution.
Andrew Wheeler, deputy administrator of the EPA, would replace Pruitt were he ousted, and is equally agreeable on policy to the senior editorial staff at National Review.
A simple solution, then, and they offer it: "Pruitt is replaceable. And he should be replaced.
If you remain unconvinced, here are six very good reasons National Review is right.
(Featured photo by Ron Sach-Pool/Getty Images)
—
Follow Caleb Howe (@CalebHowe) on Twitter
Have a tip we should know? tips@mediaite.com