From Lotion to Chick-Fil-A, a Comprehensive Ranking of EPA Chief Scott Pruitt's Hilarious Idiot Scandals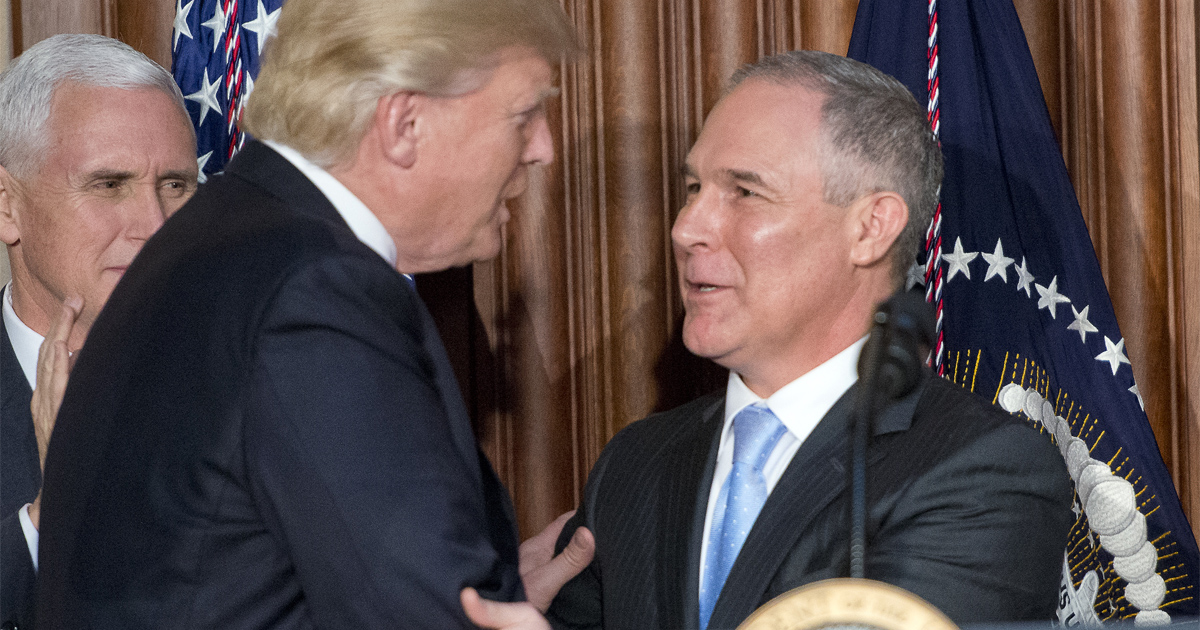 EPA chief Scott Pruitt is under serious fire today in light of the deluge of scandals he has faced, including the news that his wife now has a cushy new job with a conservative activist group after Pruitt and a top aide reached out.
It's bad enough now that even conservative Fox News host Laura Ingraham has spoken out against Pruitt. Big spending and government waste are, theoretically, still a Republican hot-button. And as the totality of Pruitt's carelessness, self-importance, and abuse of power and privilege come to light, it's harder and harder for even Trumpists to defend him.
There are a lot of scandals embroiling the EPA Administrator, but some of them are a good deal … wackier, than others. To keep you up to speed, we've compiled a few of the wackiest here. Take a look.
---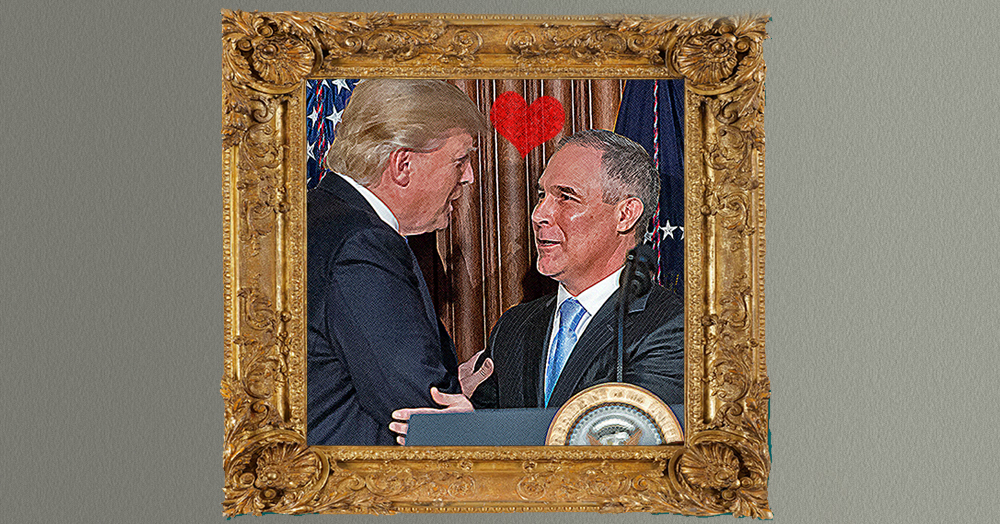 The Case of the Framed Portrait
Cost to Taxpayers: $2,500 – $10,000
Whaaat?: Pruitt decorated his office with fancy art and pens. He spent $2,500 just on framing a portrait of himself with the President. He had designer ballpoint pens inscribed with his name, two customized desks, and spent nearly two thousand dollars just on labor and delivery of the fine surroundings. Among the art he obtained from the Smithsonian were a painting by William Louis Sonntag Sr. and portraits of Founding Fathers John Marshall and James Monroe. – more.
---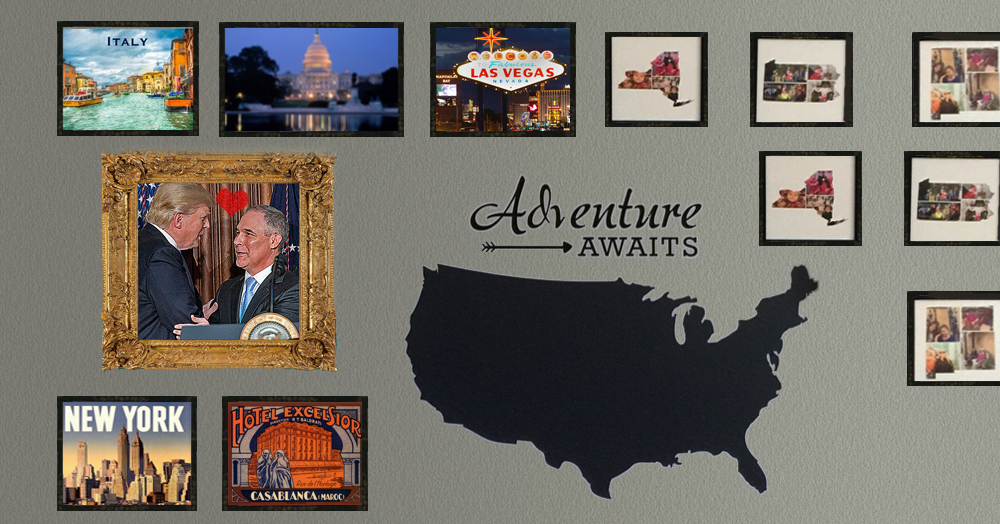 The Case of the Extravagant Travel
Cost to Taxpayers: > $163,000 – $300,000+
Whaaat?: This may sound more scandalous than funny, but it's actually both. Pruitt's extravagant first class travel on taxpayer money was indeed scandalous, but what's amazing is how far he took it, and how much he thought he could get away with. For example, he flew first class and took charter flights, racking up $163,000 in his first year. He spent an estimated $120,000 on a trip to Italy, discussing global warming, touring the Vatican, and apparently taking pics. No work on if they were then extravagantly framed. He even managed to squeeze in a Morrocco junket promoting the sale of natural gas. At a congressional hearing where Pruitt argued that the first class tickets were a security measure, Sen. Patrick Leahy, (D-VT) quipped "What a silly reason you had to fly first class, because of a danger to you unless you flew first class. Nobody even knows who you are." We sure do now, though.
---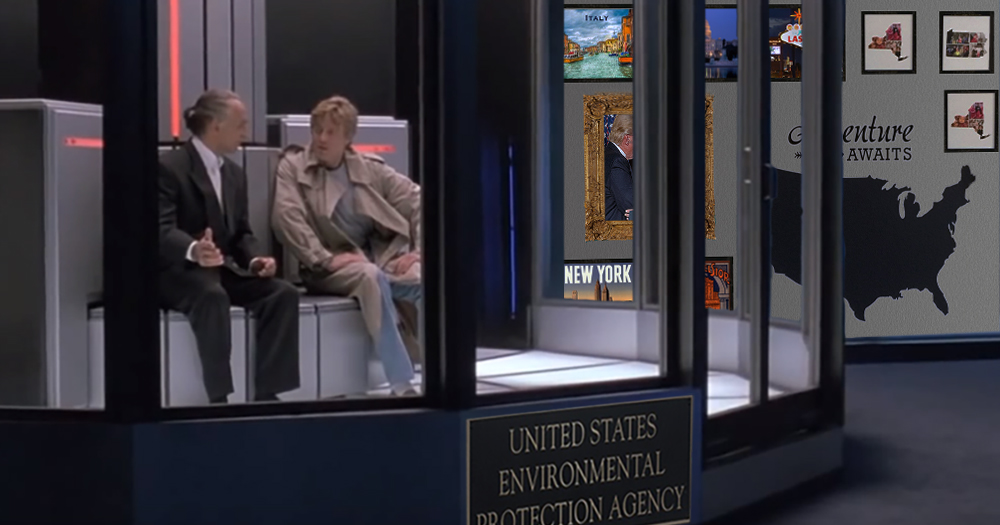 The Case of the Soundproof Phone Booth
Cost to Taxpayers: > $43,000
Whaaat?: Do you remember the scene in the movie Sneakers when Ben Kingsley and Robert Redford move into a soundproof booth to talk privately? Yeah. That. Pruitt dropped 43 grand to get one of those for making phone calls to President Trump. Seriously. And there were already two secure phones in the building.
In that scene in "Sneakers", Kingsley's character tells Redford's, "money's most powerful ability is to allow bad people to continue to do bad things." Hmm. Interesting.
---
The Case of the Emergency Dinner Sirens
Cost to Taxpayers: Dignity
Whaaat?: It's hard to believe that this happened but it happened. Pruitt once used emergency sirens on his government vehicles to get traffic out of the way so he could make his dinner reservation at a fancy restaurant. Yahoo News correspondent Alexander Nazaryan points out that, despite Pruitt's objection that it wasn't his idea, "emails obtained by congressional Democrats suggest otherwise." In one of those emails, the head of Pruitt's also-controversial and likewise expensive security detail Pasquale "Nino" Perrotta wrote of the sirens that "the Administrator encourages the use."
---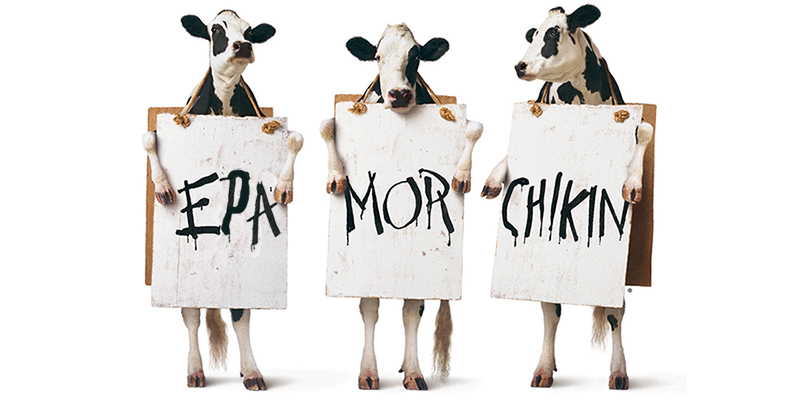 The Case of the Fried Chicken
Cost to Taxpayers: Whatever it costs to treat "headdesk" bruising.
Whaaat?: Before today's news, the most recent doozy was the revelation that Pruitt attempted to use his clout to get a job for his wife. From our article on the subject:
Three months after Pruitt became head of the EPA, he had his executive scheduler email the chairman and president of Chick-fil-A about "a potential business opportunity." That opportunity? A job for his wife, Marlyn Pruitt. "The subject of that phone call was an expression of interest in his wife becoming a Chick-fil-A franchisee," company representative Carrie Kurlander told The Washington Post via email.
---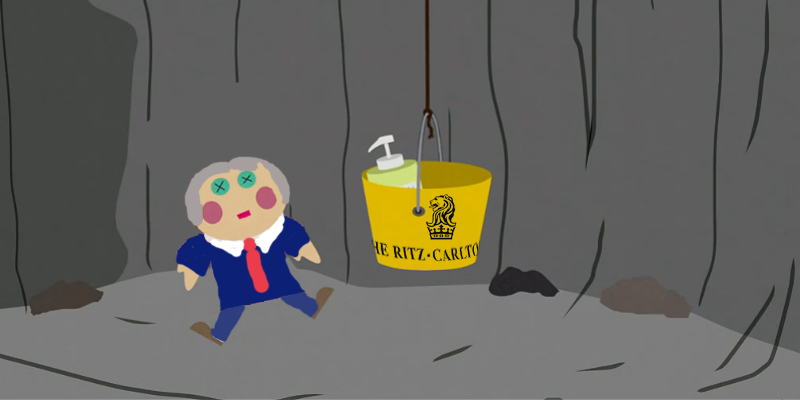 The Case of the Elusive Moisturizing Elixir
Cost to Taxpayers: Collective dignity.
Whaaat?: It puts the lotion in the government security detail caravan or else it gets the hose again. Pruitt reportedly had his security detail take him on treasure hunt around D.C. in search of a particularly precious bottle of moisturizing lotion, it seems. In a "Rick Sanchez looking for Mulan Szechuan Dipping Sauce" frenzy, Pruitt was desperately seeking soothing from a very specific brand of lotion carried at Ritz-Carlton hotels. Apparently even his skin goo has to travel first class. Probably for security.
[lead photo via Getty Images]
Have a tip we should know? tips@mediaite.com