New Guardian Revelations: U.S. Intelligence Spying On European Union Missions & Embassies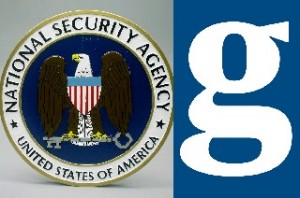 Another day, another bombshell report from the Guardian about NSA surveillance. This time, documents provided by Edward Snowden reveal that U.S. intelligence has been spying on a number of missions and embassies, including ones belonging to the European Union. This revelation has reportedly threatened an important trade pact between the EU and the United States, since after a similar report earlier this weekend by German paper Der Spiegel, some European officials are expressing outrage at "Cold War" tactics.
Ewen MacAskill and Julian Borger report that there are a number of programs the U.S. has been using to spy on the missions and embassies. One program called Dropmine was a bug that was reportedly placed on an encrypted fax machine at the EU mission, which was used to transmit diplomatic cables, indicating the surveillance was meant to "gather insider knowledge of policy disagreements on global issues."
The scope of this surveillance appears to be wide in scope and engaged in by possibly more than one intelligence agency.
The eavesdropping on the EU delegation to the US, on K Street in Washington, involved three different operations targeted on the embassy's 90 staff. Two were electronic implants and one involved the use of antennas to collect transmissions.

Although the latest documents are part of an NSA haul leaked by Snowden, it is not clear in each case whether the surveillance was being exclusively done by the NSA – which is most probable as the embassies and missions are technically overseas – or by the FBI or the CIA, or a combination of them. The 2010 document describes the operation as "close access domestic collection".
Reacting to these revelations, the German justice minister said if they are confirmed to be true, then the United States will have been engaging in spying methods "reminiscent of the actions of enemies during the Cold War."
You can read the full report here.
—–
Follow Josh Feldman on Twitter: @feldmaniac
Have a tip we should know? tips@mediaite.com
Josh Feldman - Senior Editor