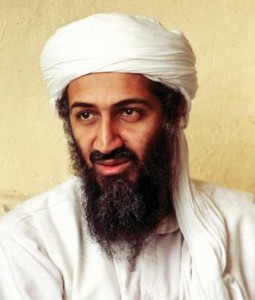 An audio recording purported to be Osama bin Laden surfaced Sunday on Al-Jazeera's website and features the al Qaeda leader claiming responsibility for the attempted terrorist attack aboard flight 253 to Michigan on Christmas Day, CNN is reporting. On CNN's State of the Union, White House adviser David Axelrod said he could not confirm the tape's authenticity, but noted that it features "the same hollow justification for the slaughter of innocent people."
The message on the recording is one the United States has grown accustomed to hearing, though the media is often careful when it comes to rebroadcasting the violent and hateful rhetoric.
""It is not fair to enjoy that kind of life while our brothers in Gaza live in the worst of miseries," bin Laden says, noting that "the United States will not dream of enjoying safety until we live it in reality in Palestine." He goes on to speak of the attempted airline attack: "The message intended to be sent to you was through the hero fighter Omar Farouq, may God release him, confirming an earlier message that the [September] 11th heroes delivered to you and it was repeated before and after [that event]."
According to CNN, this would be bin Laden's first contact in seven months after six messages in 2009, the last of which came on September 25th.
As the Sunday show's progress on the cable networks, the tape provides a new topical way of speaking frankly about homeland security and we'll be watching closely in order to assess the media reaction.
Have a tip we should know? tips@mediaite.com