Newspaper Guild Drops Boycott Against HuffPost: Unpaid Blogger 'No Longer Expected To Cover News'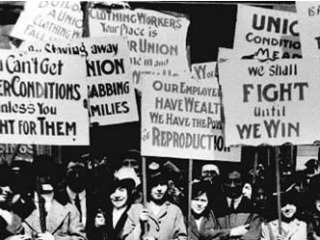 Forbes' Jeff Bercovici reports today that the Newspaper Guild has dropped its months-long boycott against the Huffington Post.
You may recall that, earlier this year, the 26,000 member strong Newspaper Guild called for all unpaid Huffington Post bloggers to withhold work in support of a pre-existing strike.
RELATED: Dan Abrams Takes On The Huffington Post 'Strikers'
Now, seven months later, the Guild has released the following explanation for dropping its boycott of the news and entertainment site:
We appreciate the Post's lively engagement in an ongoing dialogue. After a number of very productive meetings, the Huffington Post has agreed to draw a bright line in the sand between staffers and bloggers, with (unpaid) bloggers no longer being assigned stories or expected to cover news.
"Expected to cover news"? Bercovici adds reaction to the news by a HuffPost spokesperson:
We remain excited about and committed to our Eyes and Ears citizen journalism initiative. In fact, Ryan Grim in his remarks to the Guild at its yearly dinner last night explained the value of citizen journalism, and underscored that this complements the necessary work of paid reporters — it's not meant to replace it.
Indeed, the Huffington Post has long kept a stable of paid writers and editors whose work has been (depending on where you're standing) augmented by or has existed in tandem with the work provided by unpaid bloggers. How exactly that distinction will play out now and whether it will be different in practice remains unclear given the wording of the Guild's statement — particularly where "expectation" is concerned.
h/t Forbes
Have a tip we should know? tips@mediaite.com