Newsweek Editors Reportedly Raged to Company Exec: 'What You're Doing Is Bullsh*t'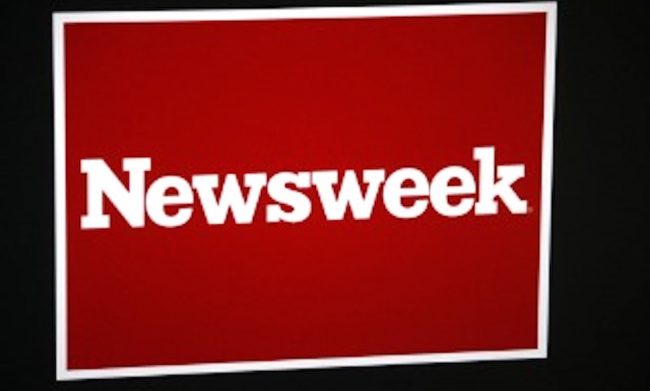 Editors at beleaguered legacy publication Newsweek had a chance to sit down with interim Chief Content Officer Johnathan Davis this week and, according to a bombshell report by The Daily Beast, things did not go smoothly.
The 90-minute session was beset by confrontation, which was only worsened by Davis's insistence that the publication's recent dip in quality content was their fault, and not his.
"The recent string of articles has done real damage to our business relationships, to our partners," Davis said, according to an unnamed source in the room. "So there's a larger business context."
Editor Jason Silverstein, who left the company during a mass exodus earlier this week, let loose on the CCO.
"What you're doing is bullshit," he said. "You don't understand journalism, and so you're trying to pick apart these things that you think we should've done, and you're trying to convince us that it's somehow our fault."
There's also the legal elephant in the room. Newsweek has been accused of purchasing clicks, among other offenses, with their headquarters being raided by FBI agents last month.
"You should be honest with everybody in this room," breaking news editor Gersh Kuntzman questioned. "Are we running a money laundering operation? Are we evading taxes? You need to tell us that because we can't work here if you're a liar."
Davis dodged those questions, citing that it was an "active investigation," though, later, he was asked if the perceived notion of Newsweek lowering its editorial standards was a bigger problem than the many legal questions.
"Do you think that the articles we published did more damage than the fact that we were raided and accused of ad fraud and there was a sexual harassment story that came out and there were questions about the ownership?" one editor asked.
Davis, after waiting a moment, said "yes." He is only operating as interim CCO because Dayan Candappa, who formerly filled the position, was let go amid sexual harassment allegations.
Just what in the hell is going on over there?
[image via Shutterstock.com]
—
Follow Lawrence Bonk (@sidescrollers) on Twitter
Have a tip we should know? tips@mediaite.com