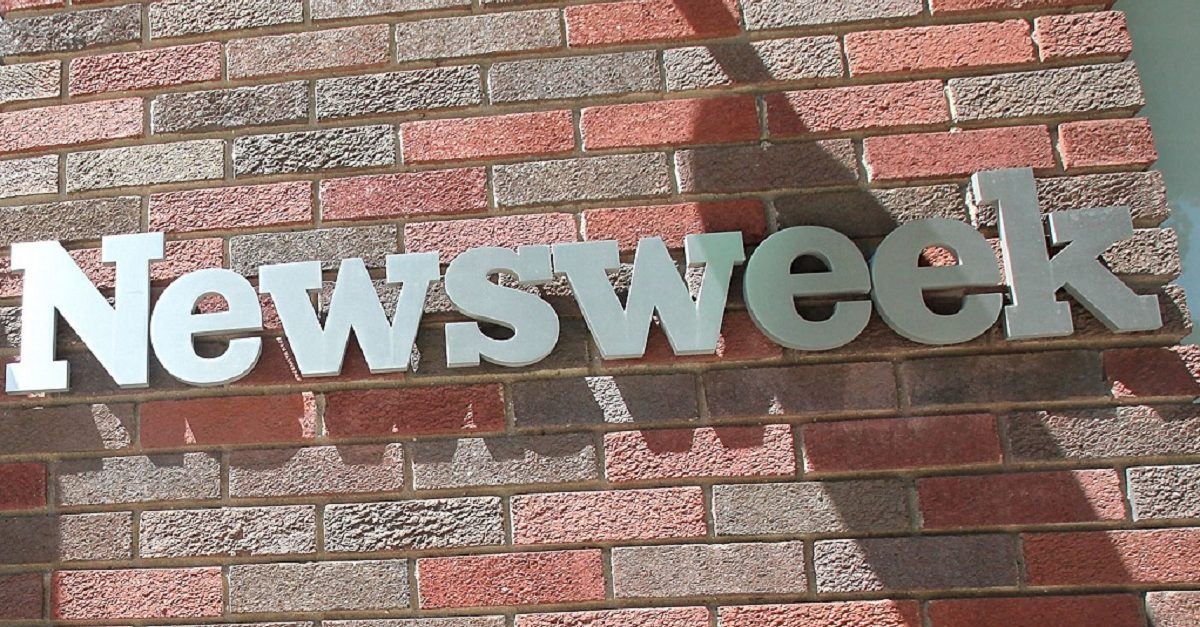 You've probably read a few reports in the past year of the "what happened to Newsweek?" variety, but now there's reporting that the news outlet's former parent company has been charged with fraud.
Newsweek's former parent company has been charged by Manhattan prosecutors with carrying out a complex scheme to defraud lenders out of millions of dollars as part of an effort to keep the struggling media organization afloat…

Together, the top executives from [IBT and Christian Media Corp]… created phony financial statements approved by a fictitious auditor and used them used to secure around $10 million in loans from three financial institutions, ostensibly to buy high-end computer servers, according to prosecutors. The money was then laundered through corporate bank accounts and used to support day-to-day operations at the media organization, prosecutors alleged.
Earlier this year Newsweek ran an in-depth exposé on its former parent company––a report that featured an editor's note on the reporters who were fired while they were working on the report.
Correction: IBT Media does not currently own Newsweek and the post has been updated to reflect this. Last month Newsweek split from IBT Media as a standalone company. Additionally, there is a statement out tonight on the split. You can read part of the statement here:
Completing the strategic structural changes initially announced in March, Newsweek Media Group has spun off into two separate companies — Newsweek and IBT Media.

Newsweek will be comprised of the US print and digital versions of the magazine, as well as the international editions in EMEA and Asia and the website Newsweek.com. IBT Media will consist of the International Business Times, Player.One, Latin Times, Fashion Times and Medical Daily.

Newsweek will be owned by Johnathan Davis and Dev Pragad, with Pragad serving as CEO overseeing all of Newsweek's operations.

Ownership of IBT Media will remain with CEO Johnathan Davis and Etienne Uzac. Neither Davis, a Newsweek shareholder, or Uzac have operational roles at Newsweek.

The two companies have agreed on a brief transitionary phase to separate the operations and shared services. All of Newsweek's operations will transition into the new company.
[photo via Getty Images]
Have a tip we should know? tips@mediaite.com
Josh Feldman - Senior Editor