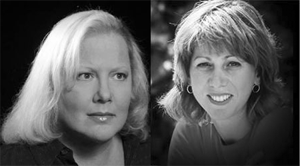 Yesterday Sharon Waxman "exclusively" reported on Comcast's plans to buy NBC-Universal from GE. Rival blogger Nikki Finke, who doesn't like letting a Hollywood exclusive slip past her if she can help it, fired back that "Comcast tonight is denying an Internet blog's bullshit that a "deal was done" (and the blog has already backtracked from that inaccurate claim)." She wouldn't even name or link to The Wrap! But it looks like the facts (and the Internet) are on Finke's side.
After pointing out the apparent errors of The Wrap's ways, entertainment and media websites seemed to rush to Finke's side of the debate, with the Huffington Post media section blaring "Tide Turns Against Waxman Report."
Waxman launched her site in January of this year and has worked diligently to build her site as a competitor to Finke's Deadline.com. Is it worth noting perhaps, that web traffic evaluator Quantcast no longer even measures the traffic of the upstart site?
And while this story has brought a ton of attention to The Wrap, this is not the sort of attention that she probably wants. If there is a war between these two Hollywood bloggers, then the victory in this battle clearly goes to Ms. Finke. One can't help but wonder, if it also is The Wrap's waterloo?
The bad blood between the two is already the stuff of legend. An April New York Observer survey of the transforming entertainment beat had them trading personal, increasingly nasty barbs on the record:
"People around Hollywood are terrified of [Finke]," said Ms. Waxman. "I'm surprised how terrified people of her. A journalist only has so much power as you give them."

"I can't believe that she's saying that with a straight face," Ms. Finke said. "Her site is getting no traffic and is inaccurate and boring. And no one in Hollywood is talking about it. She must be desperate."

Several posts on The Wrap—down to analyzing how much Deadline Holllywood could sell for and another where a contributor calls Ms. Finke "emblematic of a true danger that now exists in journalism: the unchecked reporter"—have come after her.

Ms. Finke, characteristically, returned the fire.

"When I started my Web site, Sharon would say to me, 'I hate your Web site,'" said Ms. Finke. "She said, 'You take all your time and everyone is talking about you and I hate it.' And I said 'Sharon, if you're my friend, aren't you pleased? If you had something going for you, I would be pleased for you.' Then she said 'No, I hate it, I hate it.' Then she lied to me about what she was doing! She said she was going to start a blog about politics. Totally lied to me! I had to hear from everyone else that she was going around to people and saying she was going to compete with me. What friend does that to another friend!"

Ms. Waxman called that account "inaccurate," and added: "Nikki has her own view of reality which does not always accord to reality as others see it. The way she twists things and the way she always manages to bend the facts—and I put facts in quotes—is in a way that suits her."
Yikes. Finke doesn't get it right all the time — her Twilight bungle is proof of that — but she does have serious journalistic chops. Though she's been criticized for overrelying on anonymous sources and for playing favorites, she's a fanatical, devoted reporter who frequently gets the biggest scoops, as mail.com's June purchase of her site — which is 95% Finke — suggests.
Waxman, a former NYT and Washington Post correspondent, is no slouch, but she has yet to achieve Finke's stature as a blogger, though TheWrap.com was only launched in January of this year. If the fact pattern is as damning as the Huffington Post reports, her confident call on a Comcast-NBC-Uni deal will just give more ammunition to critics — Finke gleefully among them — who say that The Wrap is DHD lite.
Have a tip we should know? tips@mediaite.com