North Carolina's Bathroom Bill Will Cost the State a Lot in Lost Business (Like, a Lot)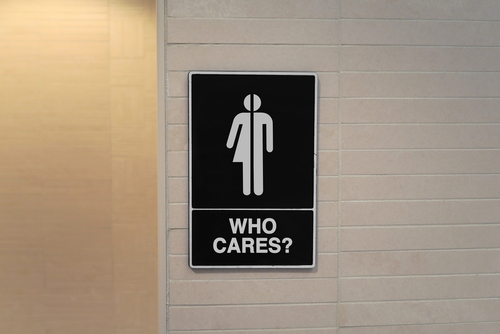 Last year, North Carolina pushed forward with the "bathroom bill" that required transgender individuals to use the bathroom corresponding with their assigned sex, not their gender identity. Now we know what the law cost the state.
We knew then it cost them a lot of money. Big-name musical acts pulled their concerts from the state, as did the NCAA with tournament games and PayPal with a facility expansion. All of this happened as the Department of Justice lambasted then-Governor Pat McCrory, and he reportedly responded to criticism by planting questions at his pressers to avoid talking about the bill at all.
Ready to find out what it cost besides McCrory's job? The AP is exclusively reporting that after an analysis, they found the bathroom bill "will cost the state more than $3.76 billion in lost business over a dozen years." They note that their tally is "likely an underestimate" of the real costs of the law because they weren't able to factor in scrapped projects that provided little data, like a Lionsgate television production that backed out of plans in Charlotte.
Oh, and there is one other cost, depending on who you ask. Some Duke fans are pretty sure their team only got eliminated from the NCAA tournament because they couldn't play a home game. According to the AP, the NCAA is set to announce game-hosting cities through 2022 soon. As long as the law stays on the books in North Carolina, there will be no tournament games in the state.
[image via John Arehart/Shutterstock]
——
Have a tip we should know? [email protected]