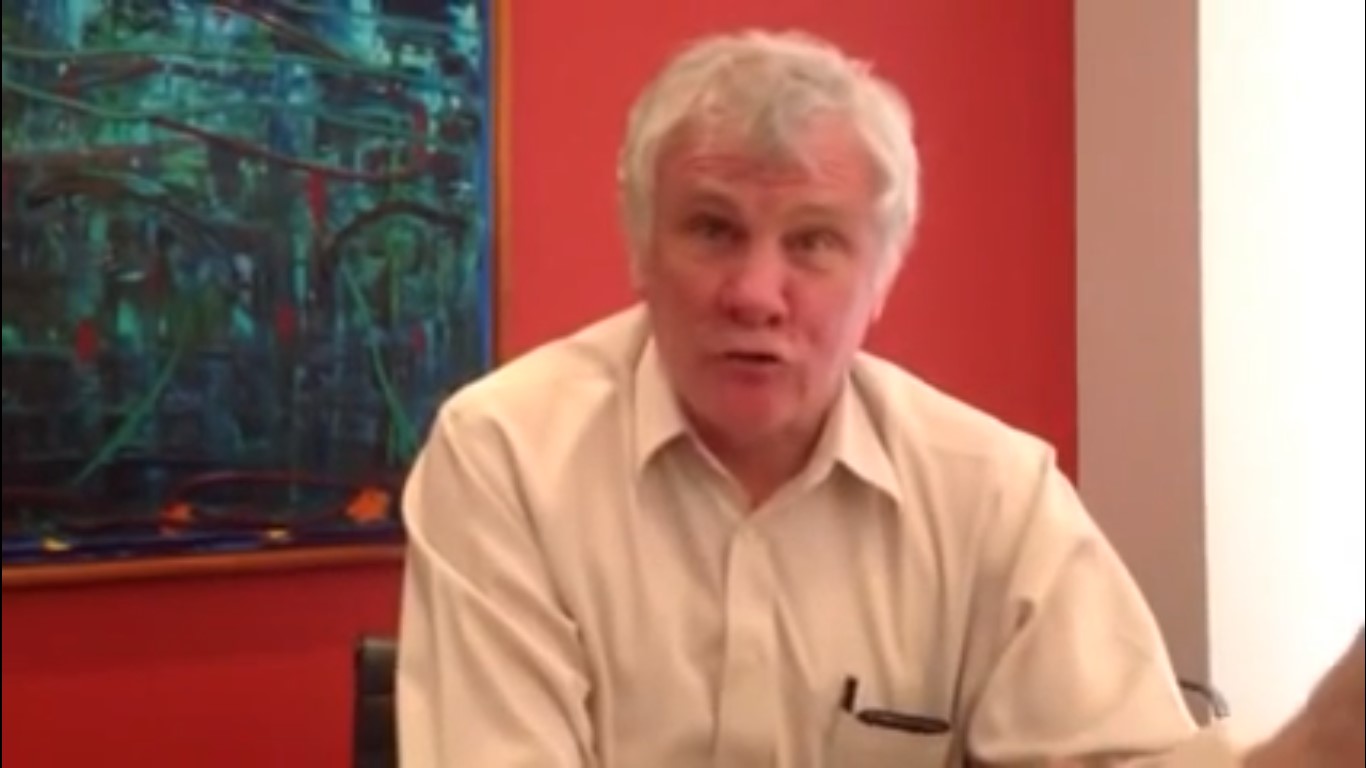 The New York Post's media whisperer Keith Kelly may not be such a know-all insider after all, as we learned that a piece he wrote about the removal of Cosmopolitan's editor-in-chief was completely botched.
In November 2017, Kelly — who runs the paper's Media Ink column — reported that credible "whispering" claimed Cosmo's top editor Michele Promaulayko was on the verge of being removed from her position, which the Post writer suggested was due to declining sales.
"Some speculate that Hearst brass are weighing a soft landing for Promaulayko — perhaps back at Women's Health as soon as Hearst's $221 million takeover of Rodale is complete," wrote Kelly.
Hearst went on the record and "denied that any change is imminent at Cosmo." But Kelly published the speculation anyway.
Yesterday, Kelly and others reported that Promaulayko will not only remain in her editor-in-chief role, but also take on an even bigger editorial director position at parent company Hearst after their acquisition of Rodale, the publisher of Men's Health, Women's Health, Runners' World, and other magazines.
This means Promaulayko will stay-on as the top Cosmo editor while the new editor-in-chief of Women's Health, where she previously worked, will begin to report to her as well.
In Kelly's reporting on the acquisition and Promaulayko's promoted role at the organization, he makes no mention of his previous erroneous reporting speculating her ousting at Cosmo — no editor's note, no correction; nothing. The November article also hasn't been updated to reflect his swing-and-a-miss on the editor's fate.
This isn't the first time Kelly has botched a prediction either. A cursory Google search with Kelly's name alongside the word "Gawker" (RIP) will find that he repeatedly suggested former New York Daily News Editor-in-Chief Martin Dunn was on the verge of leaving the paper for years before it actually happened.
"Kelly has been hinting that Martin Dunn was ready to leave the NY Daily News for the past five years. He was right!" Gawker wrote in 2010.
When contacted by Mediaite for comment on his air-ball report, Kelly stated, "We always try to be accurate. So far it looks like our sources — who have been accurate on a host of other Hearst moves — were off on this one for whatever reason."
Promaulayko didn't respond to this reporter's request for comment in time for publication.
In a world where the media is under the microscope, getting it right matters — and when we get it flat out wrong we have to own that, too. Media is Kelly's beat, so while the fate of the editor of some magazine may not matter to most in the universe, in the media bubble he covers, it does.
The reportedly more than $200 million deal between Hearst and Rodale was completed early this year, and the new owners appear to be attempting to boost declining magazine sales by re-instating — though reshuffling and promoting — a proven editorial team.
[image via screengrab]
Follow the author on Twitter (@calebecarma).
Have a tip we should know? tips@mediaite.com