NY Times Columnist Bret Stephens Protests After Deadspin Writer Publishes Their Testy Email Exchange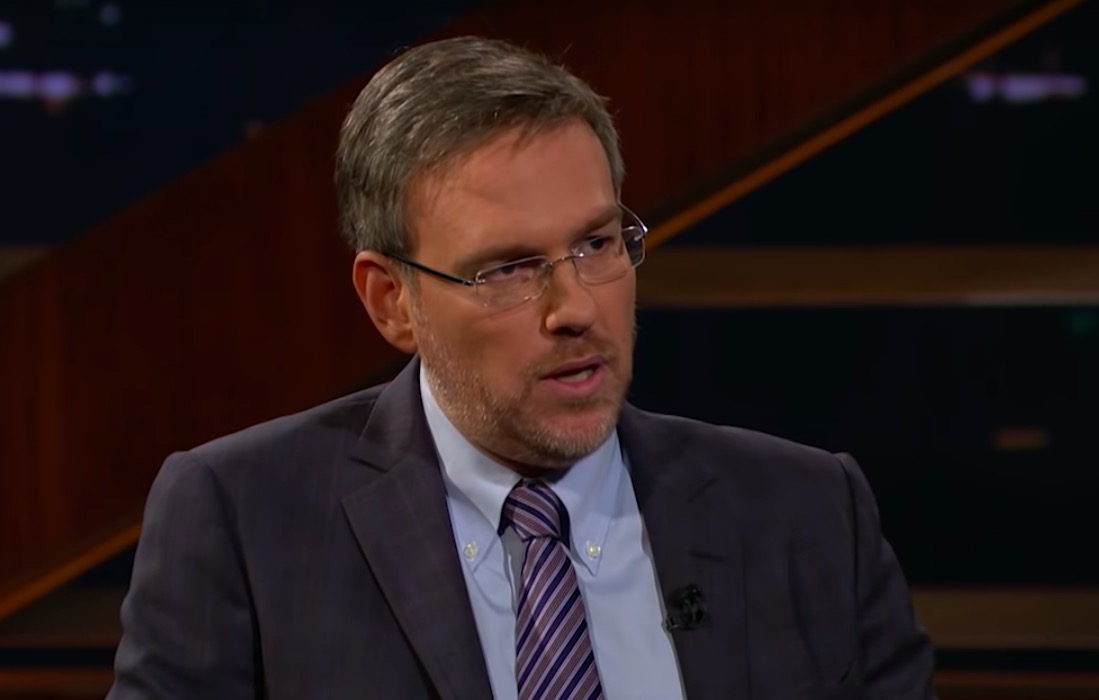 New York Times columnist Bret Stephens tsk-tsked Deadspin writer Samer Kalaf on Friday after he published their testy email exchange.
This painfully trivial beef between a columnist for the august New York Times opinion pages and a sardonic blogger was sparked by two emails Kalaf sent Stephens over the course of a year.
The first email, sent May 2018, was in response to a Stephens column — on the Gaza protests in which Israeli soldiers killed dozens of Palestinians — that Kalaf deemed "drive-by dogshit." Kalaf suggested Stephens give his salary to Palestinian activist Ahed Tamimi. Stephens did not reply.
The second, sent Thursday, February 28, did not specify a column he took issue with, but called Stephens "remarkably dumb" and again suggested he give his salary to Tamimi.
This time, Stephens replied. After a curt back and forth, Stephens sent a lengthy screed with some life advice for Kalaf. Here's the email in full, courtesy of Splinter:
Dear Samer,

I typed your email address into Google and quickly found out who you are:

https://www.linkedin.com/in/samer-kalaf-3b612836

You may not like what I have to say next, but trust me, it will serve you in good stead in your career and in your life. Please read and reflect.

First, don't write rude emails to anyone, least of all complete strangers. If your mother or father saw them, I'm sure they would be embarrassed on your account. It would reflect badly on their parenting, and I'm sure Mr. and Mrs. Kalaf deserve better.

Second, life is long and full of unexpected turns. Imagine, for instance, that one day you are up for a big journalism award. Imagine, next, that someone you've insulted sits on the prize committee. Or suppose you apply for a dream job at a major publication, and your CV gets passed around. It's fine to make unnecessary friends, but extremely unwise to make unnecessary enemies.

Third, don't presume that people whose views you don't like are "dumb." I see that you have a journalism degree from the University of New Hampshire and have written for Deadspin and Hustler magazine. These are worthy accomplishments. They are not so worthy, however, as to entitle you to call anyone dumb.

Fourth, life goes better when you try to see the best in people and engage them in an inquiring and positive spirit. Cynicism is for losers, and so is snark. Since you took the trouble to find my email, you had a good opportunity to start a dialogue with me about any subject of your choosing, including climate change or the Israeli-Palestinian conflict. Instead, you performed the digital equivalent of sticking your penis out of your trousers. This is very sad, and embarrassing, because (for now) you have so little to show intellectually or professionally speaking.

Fifth, with the grace of God, you will one day be a middle-aged man with a successful career and a contented family life. Try your best to treat everyone with kindness, including young men with much to learn in life.

Best wishes,

Bret Stephens

Op-ed Columnist, Associate Editor

The New York Times

PS — I'm a national judge of the Livingston Award and have chaired two Pulitzer juries, but don't worry: I'm ethical. If your name ever came before me, I'd recuse myself.
Kalaf wrote all of this up, as well as his email in response, in a post for Splinter. Stephens was not pleased, and took to Twitter to scold Kalaf for printing his emails without permission:
"I thought this was a private exchange, and my emails were reprinted by @splinter_news without permission," he wrote. "But I stand by every word I wrote. @samer Kalaf and his friends would be wise to take my advice on adult professional behavior."
I thought this was a private exchange, and my emails were reprinted by @splinter_news without permission. But I stand by every word I wrote. @samer Kalaf and his friends would be wise to take my advice on adult professional behavior.https://t.co/8EcY85hPo9

— Bret Stephens (@BretStephensNYT) March 2, 2019
Kalaf fired back with a tweet invoking a Wall Street Journal column Stephens once wrote in which he accused Palestinians of "blood lust."
Sorry Bret, I guess my diseased mind and blood lust got the best of me https://t.co/E6MBVZ51An

— Samer (@Samer) March 2, 2019
A debate has broken out on Twitter in the midst of this unbearably effete dust-up: is Kalaf a troll who rewarded Stephens' good faith attempt at advice by publishing his emails publicly? Is Stephens ignorant of the basic tenets of journalism, given his protest that on the record emails were published? A sampling:
he thought this was a private exchange because he, like most in his position, is used to being able to use his influence in the field to successfully intimidate younger, less prominent writers into feeling like they have no choice but to quietly take his pious scolding https://t.co/XONVsLtxYb

— Ashley Feinberg (@ashleyfeinberg) March 2, 2019
Senior journo in position of national influence gives thoughtful and kind advice to someone in a junior position *who repeatedly insulted him*, sees his e-mails published by Splinter for his troubles. https://t.co/xzxxSRy6Kb

— Esoteric Jeff (@EsotericCD) March 2, 2019
This is amusing and deeply embarrassing, and not for Bret Stephens https://t.co/NBwsNWTG9L

— Tom Gara (@tomgara) March 2, 2019
You're allowed to be rude back to someone who emails you a rude email, but the Tony Soprano-level of veiled threats of "nice career you got here, hate if something should happen to it" are just repulsive https://t.co/g70k1ndUQz

— Katie Notopoulos (@katienotopoulos) March 2, 2019
Add the basic rules of on and off the record to what Bret Stephens doesn't know about his chosen profession https://t.co/hn1jPxZwyP

— Tom Scocca (@tomscocca) March 2, 2019
Oh how dare this guy be passive aggressively rude to someone who was being aggressively rude to him on email https://t.co/zkCKb1YIjQ

— Ben Dreyfuss (@bendreyfuss) March 2, 2019
This is a major self-own for Kalaf. Bret responds to harassing emails with some good advice: https://t.co/ApsVuAsqqW

— Adam Rubenstein (@RubensteinAdam) March 1, 2019
I can't get over this friendly advice from Bret Stephens, which I really think lays out the problem with "civility" as promoted by the American elite. pic.twitter.com/Q4UlCB6Qjp

— Jeet Heer (@HeerJeet) March 2, 2019
"I called someone who is more successful and well-known than me some names. He responded and I barfed out this article. I totally win." https://t.co/IupVPHlxyY

— David Rutz (@DavidRutz) March 2, 2019
Have a tip we should know? tips@mediaite.com
Aidan McLaughlin - Editor in Chief