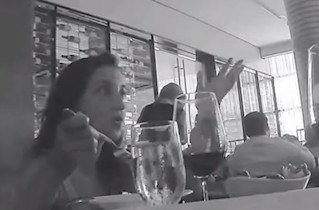 The New York Times editorial board strongly denounced the series of hidden video exposes purporting to show Planned Parenthood engaged in the illegal sale of fetal tissue, linking the effort to a long-running right-wing campaign to shutter the health organization for political reasons.
"The politicians howling to defund Planned Parenthood care nothing about the truth here, being perfectly willing to undermine women's reproductive rights any way they can," the Times wrote.
"The Center for Medical Progress video campaign is a dishonest attempt to make legal, voluntary and potentially lifesaving tissue donations appear nefarious and illegal," the board continued. "Lawmakers responding by promoting their own anti-choice agenda are rewarding deception and putting women's health and their constitutionally protected rights at risk."
RELATED: Fiorina Slams Democrats' 'Deafening Silence' on Planned Parenthood Videos
The two videos have roiled conservatives, who claim the women's health organization is engaged in organ harvesting for profit and against the medical interest of its patients. Planned Parenthood has responded that it obeys all laws, though it criticized the flippant "tone" of the executives seen in the videos.
As for those videos, the Times called them deceptively edited, a common occurrence among conservative hidden-camera stings:
The full video of the lunch meeting, over two hours long and released by the Center for Medical Progress after complaints by Planned Parenthood, shows something very different from what these critics claim. Clearly, the shorter version was edited to eliminate statements by Dr. Nucatola explaining that Planned Parenthood does not profit from tissue donation, which requires the clear consent of the patient.
The Board also noted that the group behind the videos, the Center for Medical Progress, appears to have been created with the sole purpose of snookering Planned Parenthood, despite its tax exempt status.
[h/t New York Times]
[Image via screengrab]
——
>> Follow Evan McMurry (@evanmcmurry) on Twitter
Have a tip we should know? tips@mediaite.com